Overview
The Project team is notified when updates are made to auto-responded questions, and questions for which Content Library recommendations are applied. A Bulb

icon displays next to the updated content to help the Proposal teams identify updates and submit the RFx with latest responses.
User Journey Walkthrough
When an author auto-responds to, or applies the recommended answer for a question, the Bulb icon displays to indicate the same.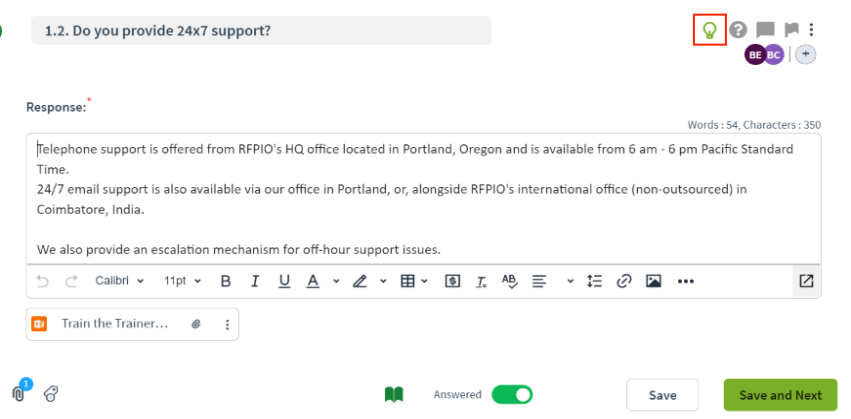 In the meantime, when the content owner updates the content in the Library, the content is sent for moderation. Once the moderator approves it, the Bulb icon appears next to the project on the Projects page.

Clicking the Bulb icon next to the project takes you to the Section page, where the icon also appears next to the section that changed. Click the icon to open the section, then click the icon next to the question to view the differences (the New label displays next to the updated answer).

To apply the updates to the question, click Update.
Note: The Update button is not visible if the Library question or the Project question contains multiple answer fields.
To ignore the updates, click Ignore Updates.
Completing a project alerts the Project team when updated content is available in the Content Library.