Note: This feature is an add-on feature and must be enabled by RFPIO staff. Please contact your Account Manager to enable this feature.
To enable the integration, select your avatar from the bottom left corner of the page in RFPIO and then click Organization Settings. Select Integration to expand the menu, and then click Collaboration. Find the Seismic tile, and then click Configure. >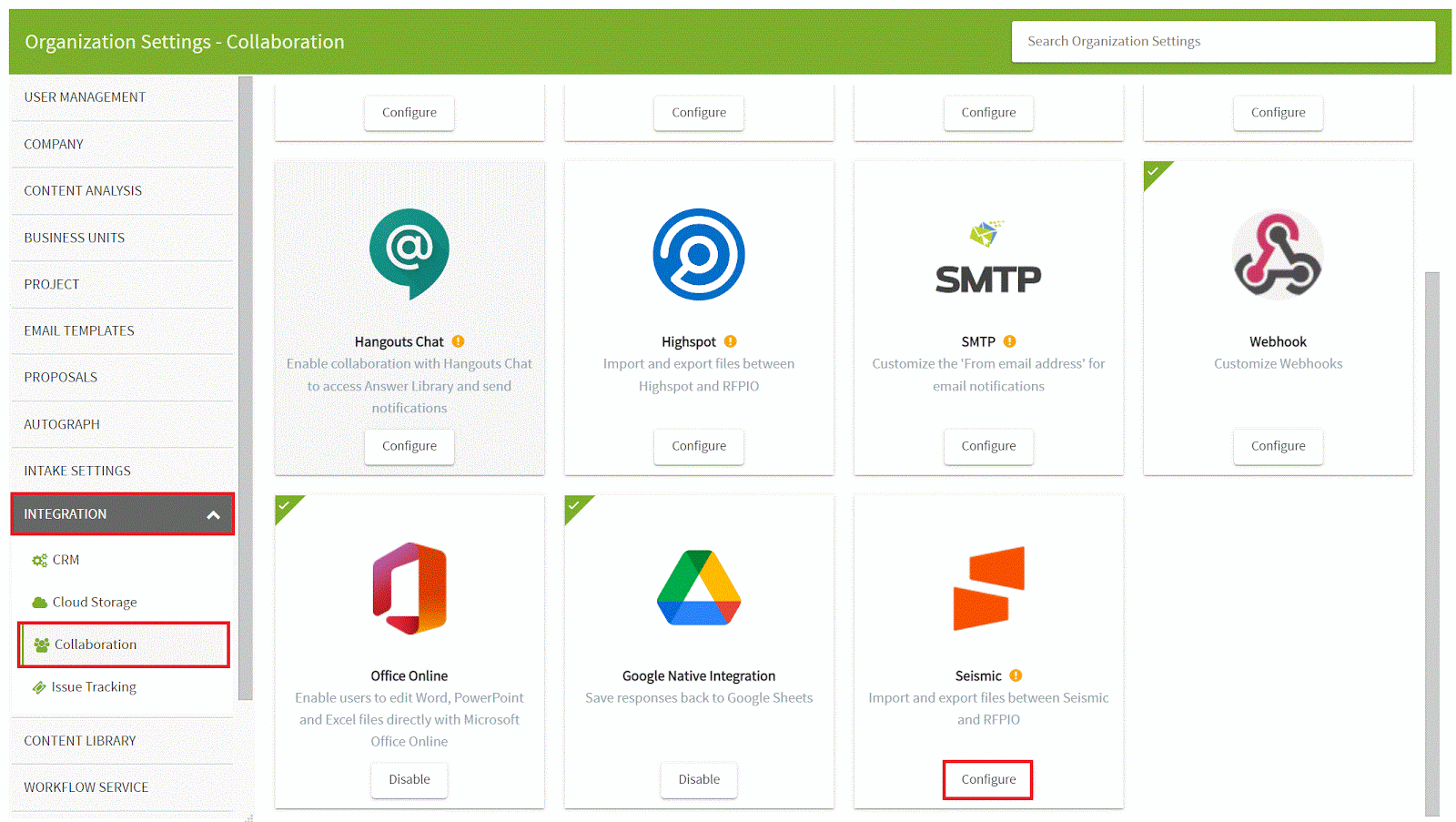 Select the toggle to enable Seismic, and then enter the Tenant ID from the URL you see after you have logged into Seismic. It will be in the format https://<TenantID>seismic.com. Click Verify Tenant ID to make sure the ID you supplied is correct. If you get a success message, click Submit.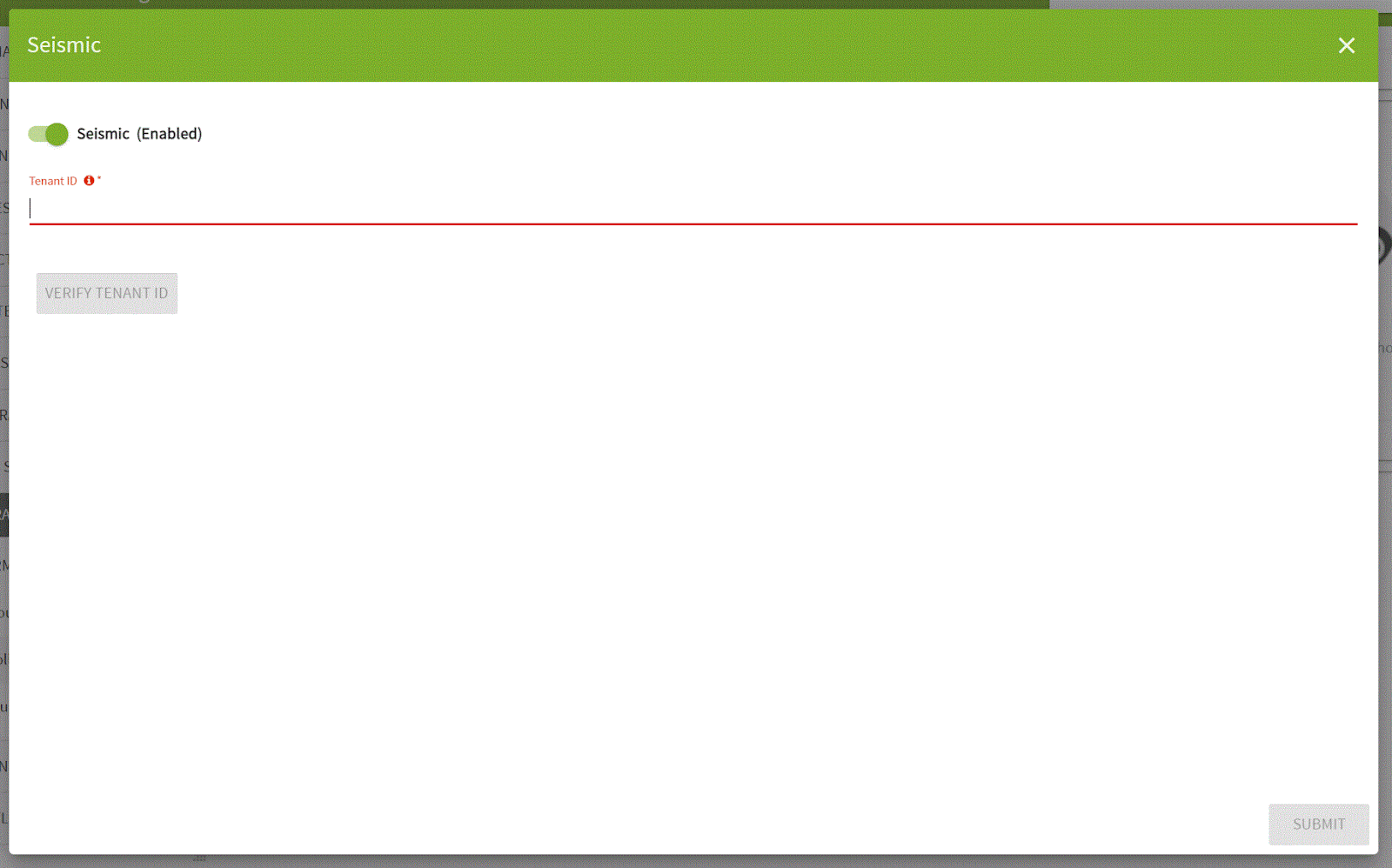 You can now use Seismic with RFPIO.