Overview
RFPIO has partnered with Whistic for a seamless integration between the two systems. If you either maintain a Whistic profile, or receive a security questionnaire through Whistic, you can now complete the questionnaires in RFPIO.
Note: This is an add-on feature and must be enabled by RFPIO staff. Please contact your account manager, or accountmanagers@rfpio.com, if you would like to enable it.
From the Whistic interface you can create a mirror questionnaire (project) in RFPIO. You can then complete the questionnaire in RFPIO as you normally would. And when done, sync the completed questionnaire back to Whistic with the click of a button.
Note: To integrate with Whistic, you must contact your Customer Support representative to enable both Webhook and API Settings > Projects.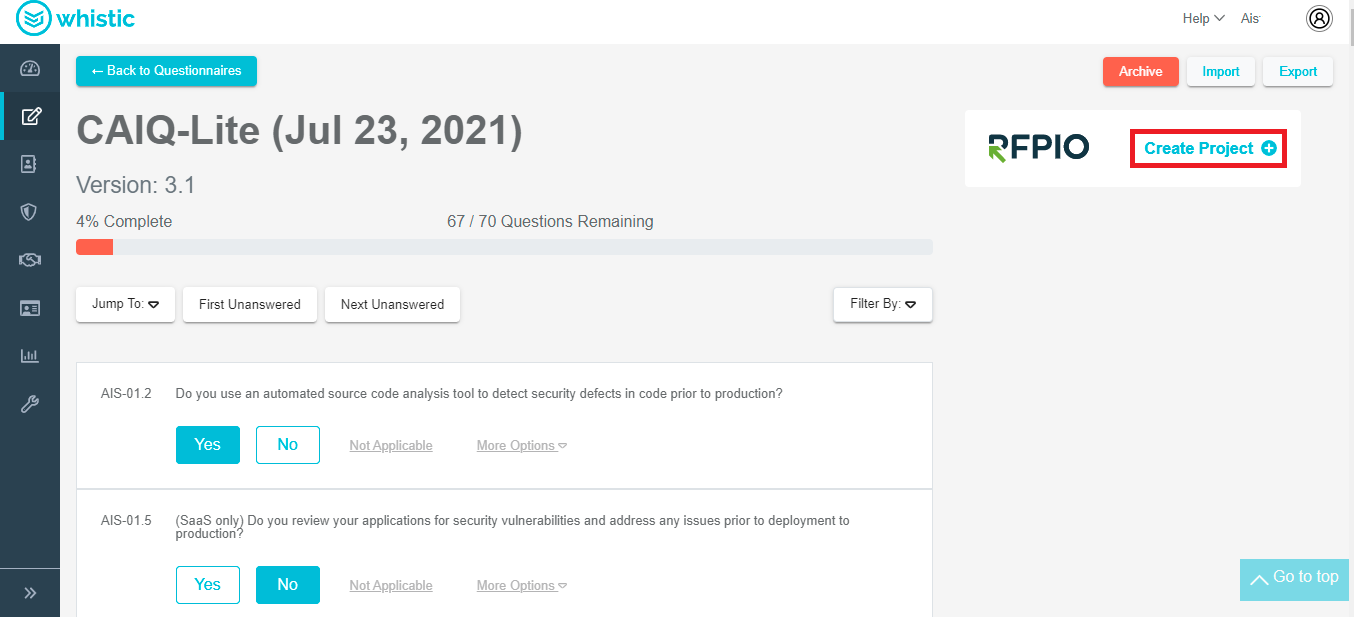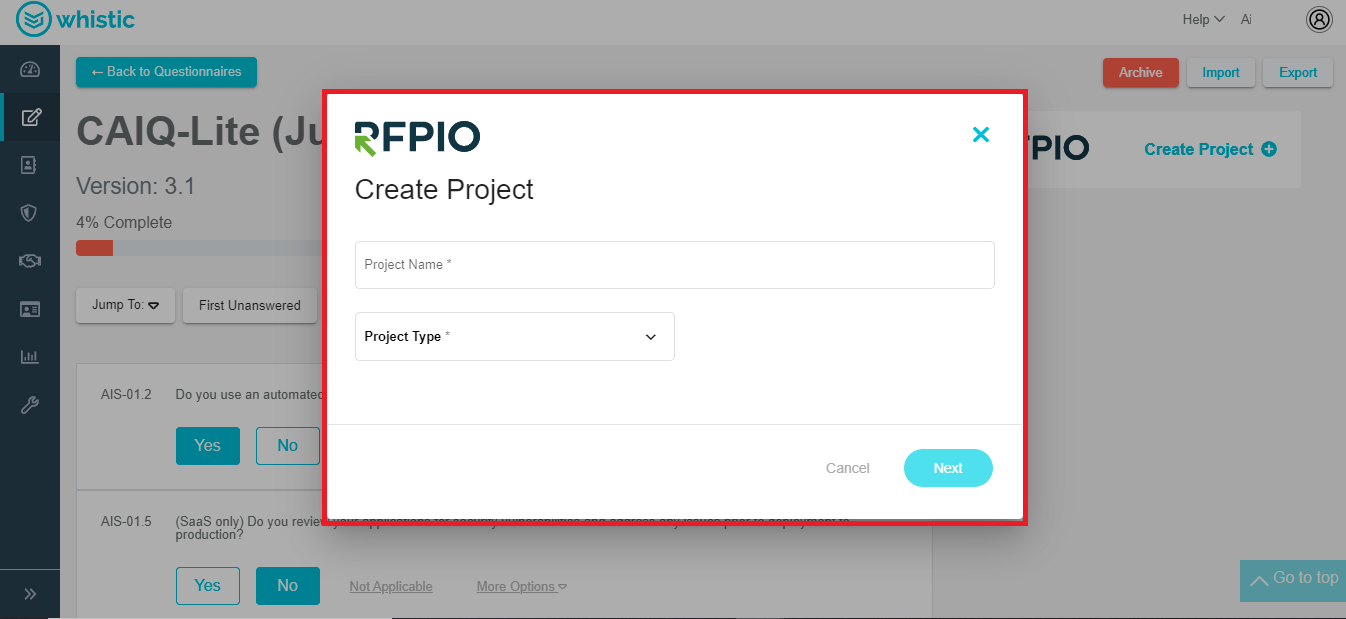 Setting Up Your Whistic Integration
To integrate your RFPIO instance with Whistic, perform the following steps:
In Whistic, navigate to Set Up > Company Settings > Integrations > RFPIO.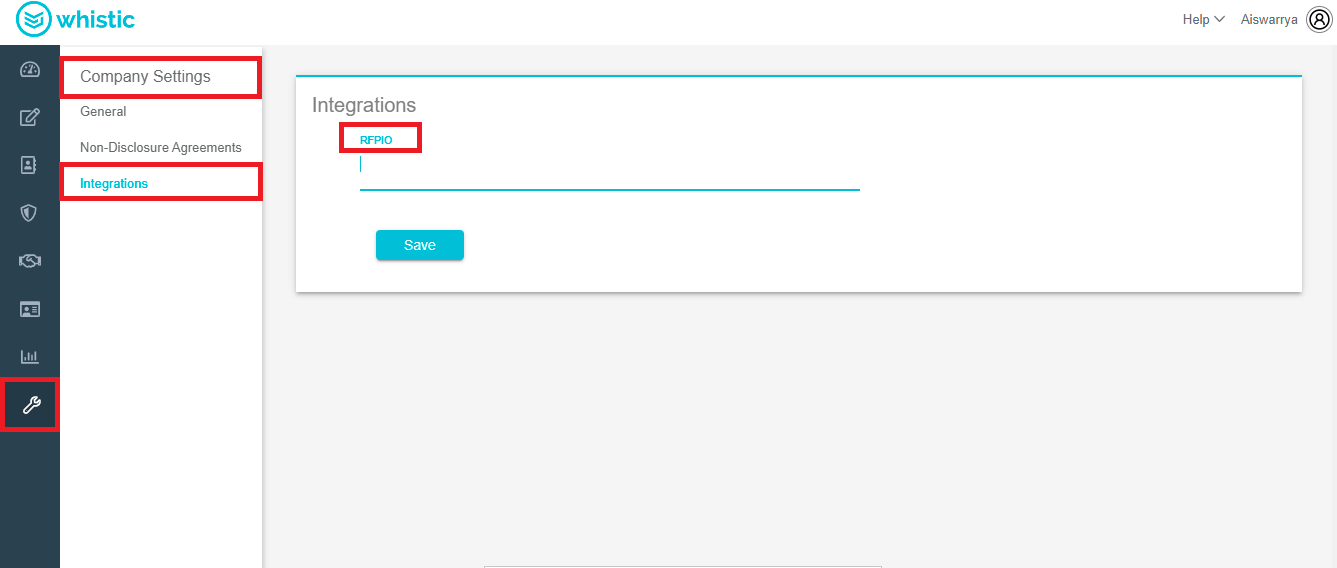 In another browser window, navigate to RFPIO. Click your avatar in the lower left corner to display the menu, and then click Your Account.
Select the User Account tab in the header, and then click Generate API Token in the RFPIO Token section.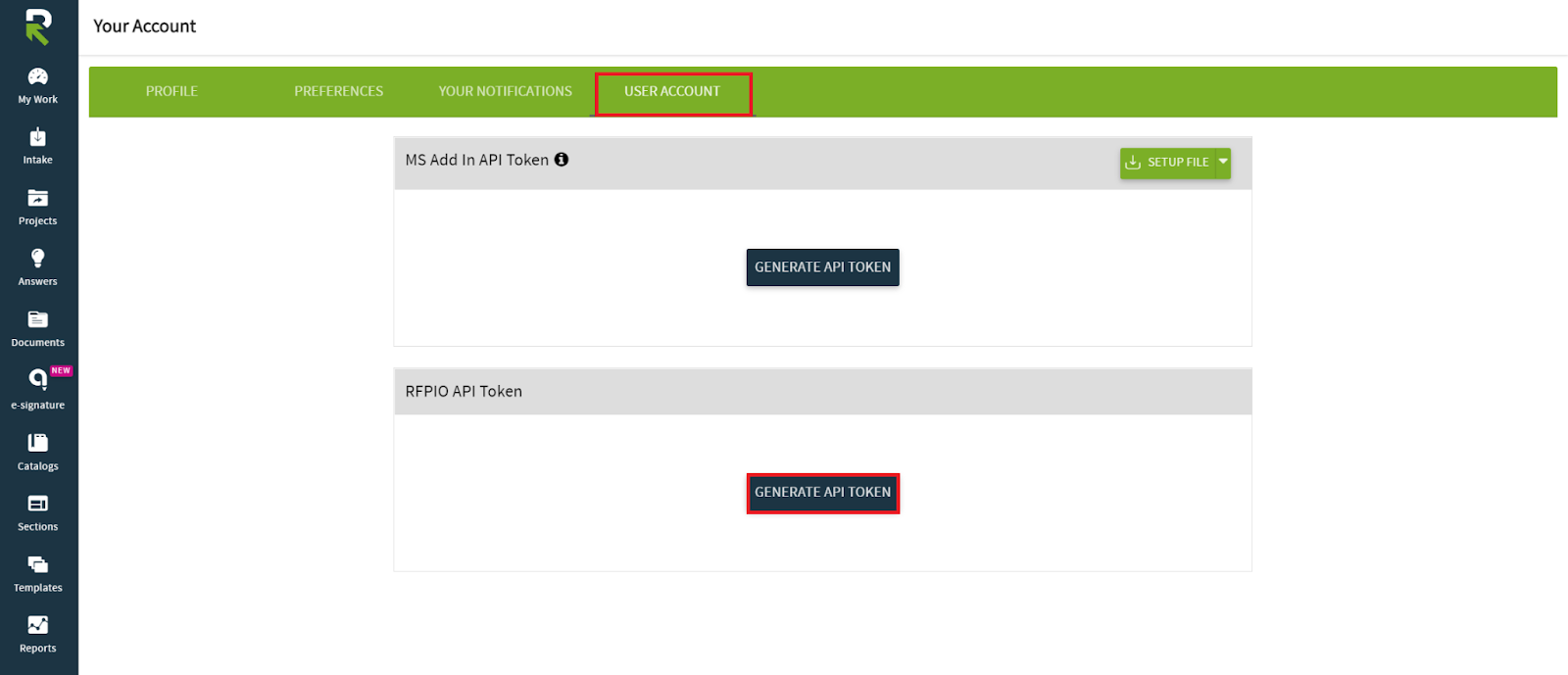 Click the copy icon to copy the generated token to your clipboard.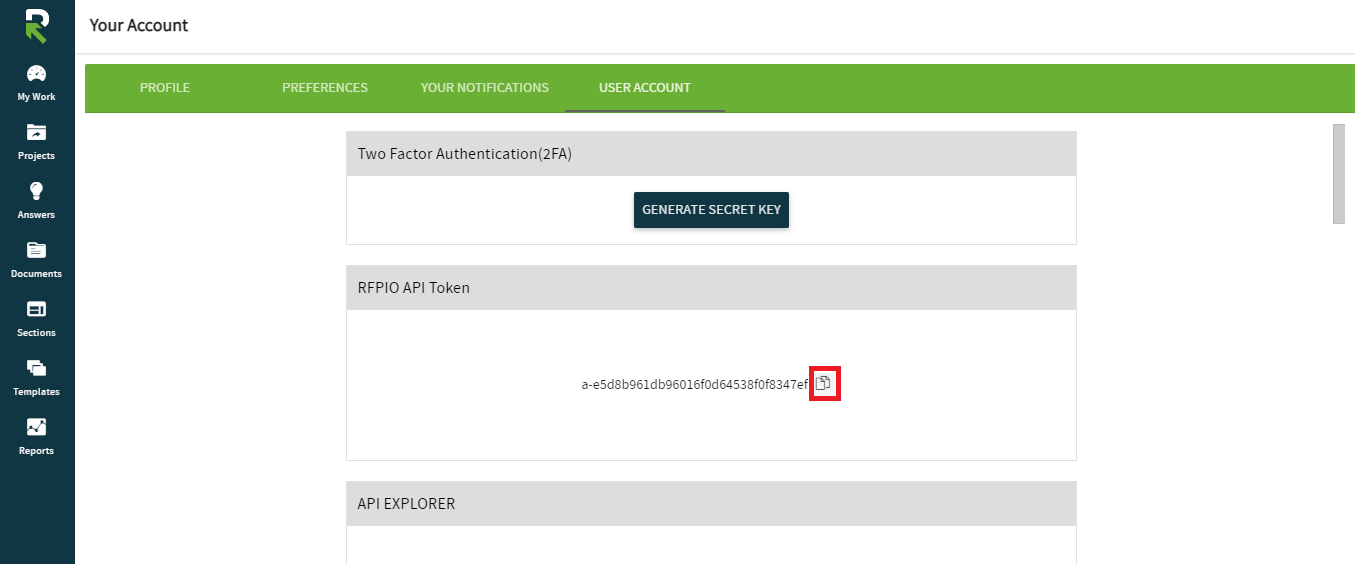 Paste the token into the RFPIO >field in Whistic, and then click Save.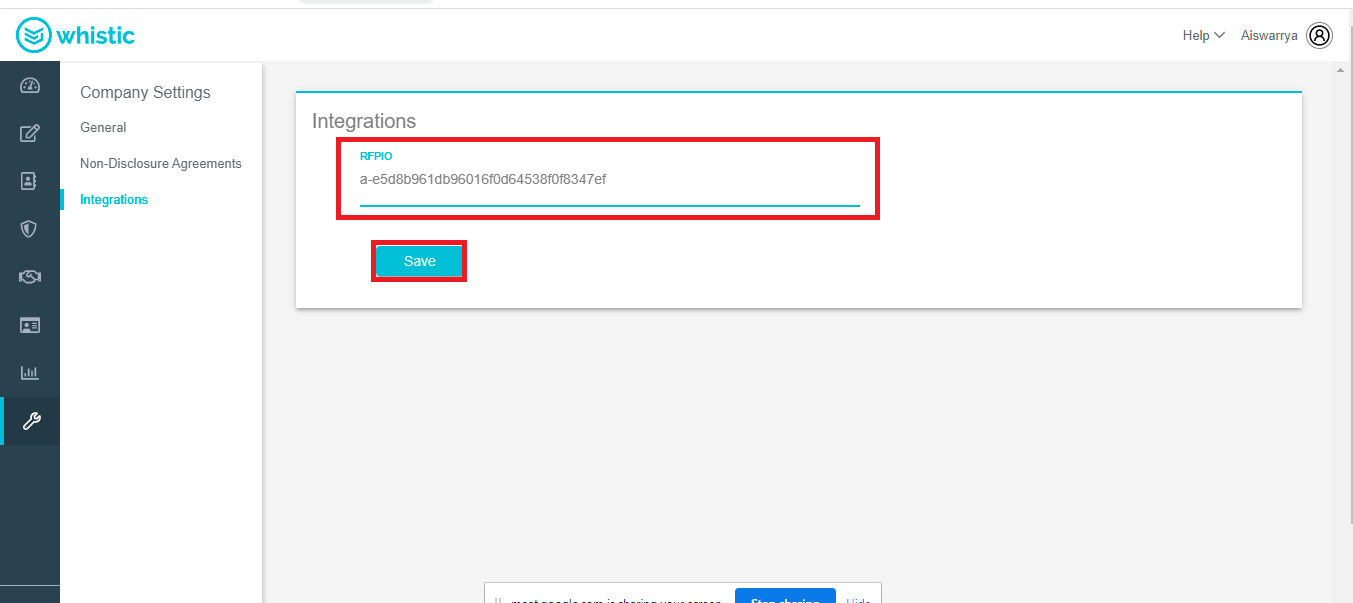 If the token was verified, you will receive a success message. If not, return to RFPIO and generate a new token to copy and paste into Whistic. When you receive the success message, click OK.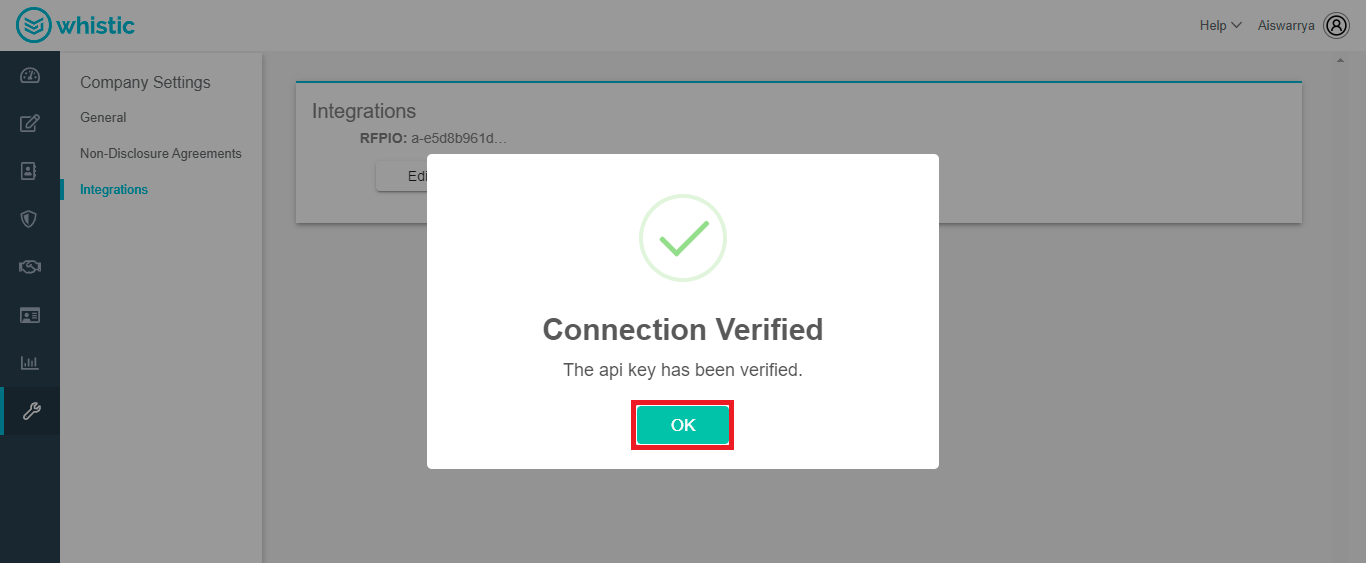 Navigate back to RFPIO. Click your avatar in the lower left corner to display the menu, and then click Organization Settings.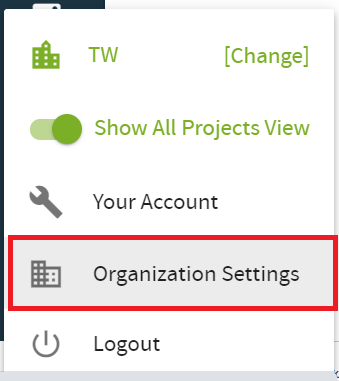 Select Integration > Collaboration, and then click Configure for Webhook.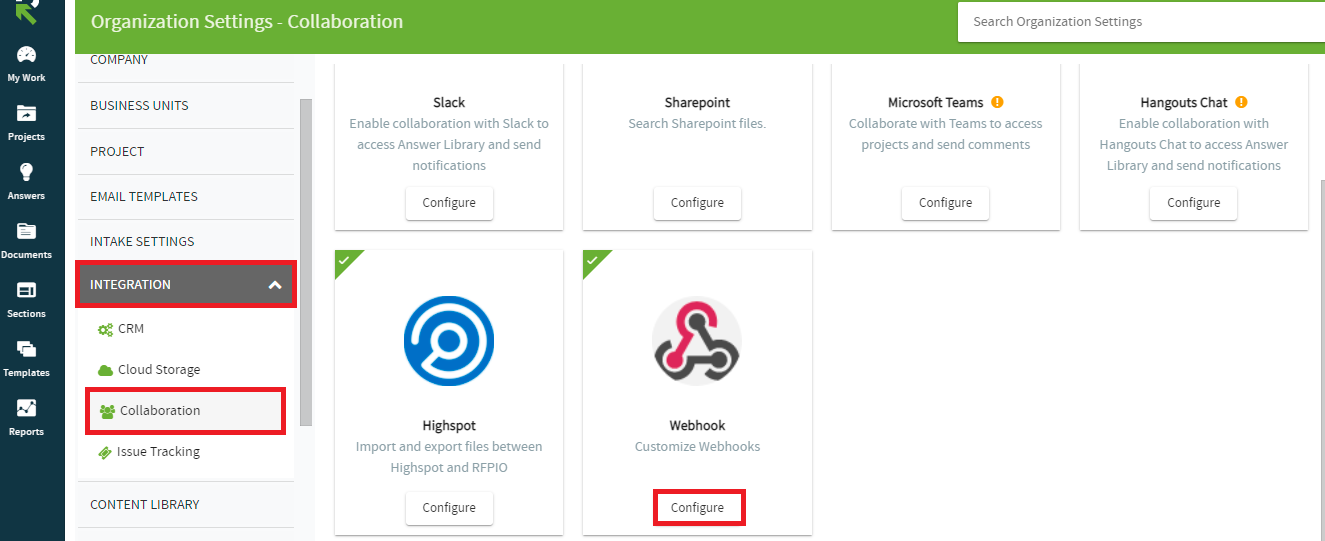 For the URL, enter https://api.whistic.com/rfpio-event-dispatcher/project/complete, and then click Send Test Webhook. When you have received a successful test result, click Add. For more information about setting up Webhooks, refer to Creating and Executing Webhooks for RFPIO.