You can configure the display of layout buttons in the RFPIO Projects section. By default, the buttons will be displayed.
To hide the buttons, you can follow the steps below:
Click Setup.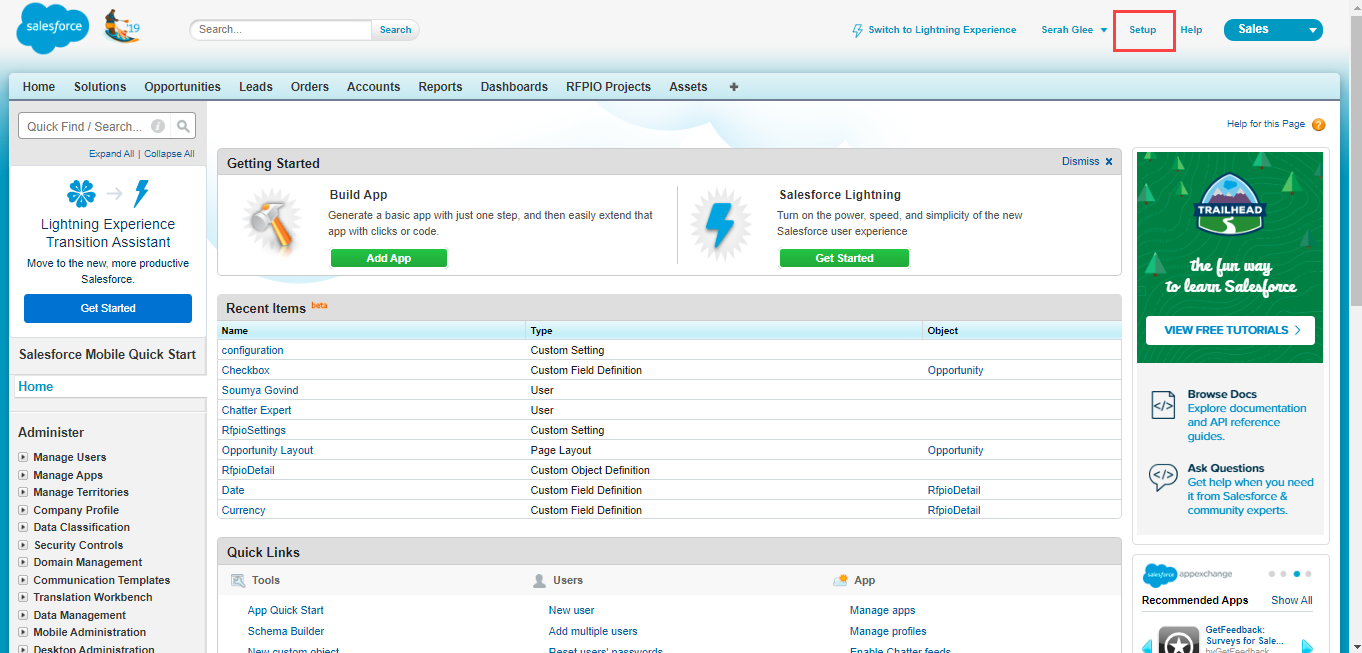 From the left navigation pane, scroll to the section Build and click Develop.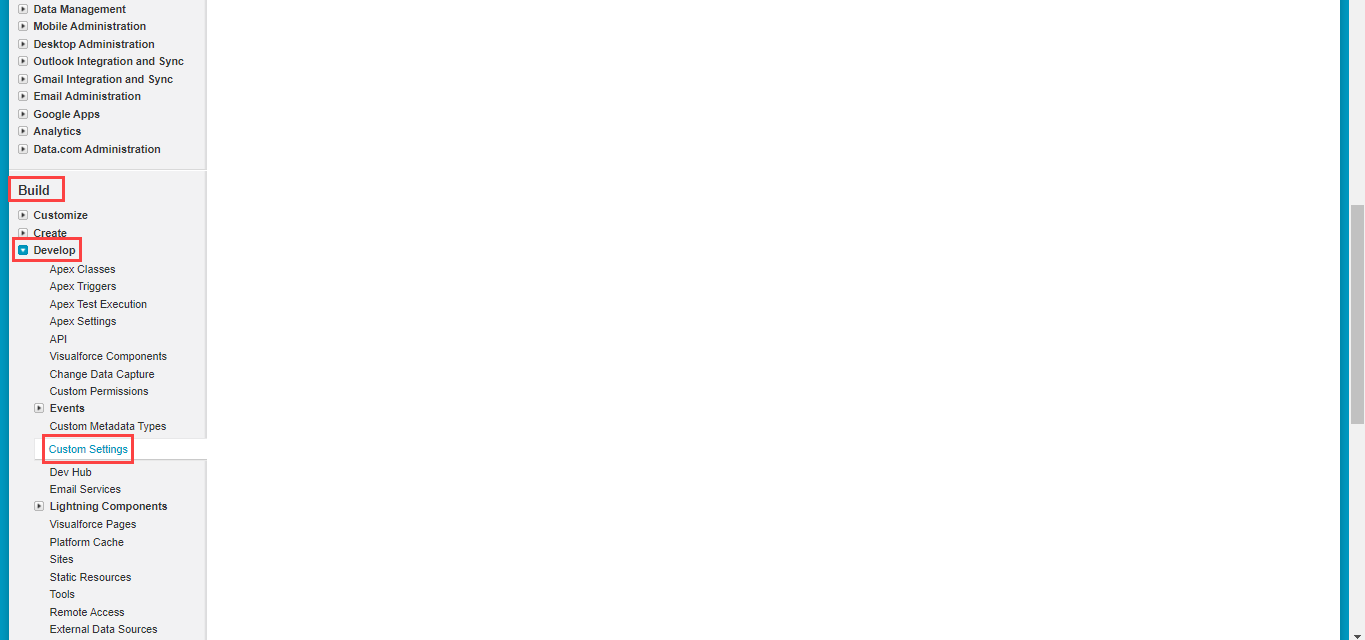 Click Custom Settings. The Custom Settings page will be displayed.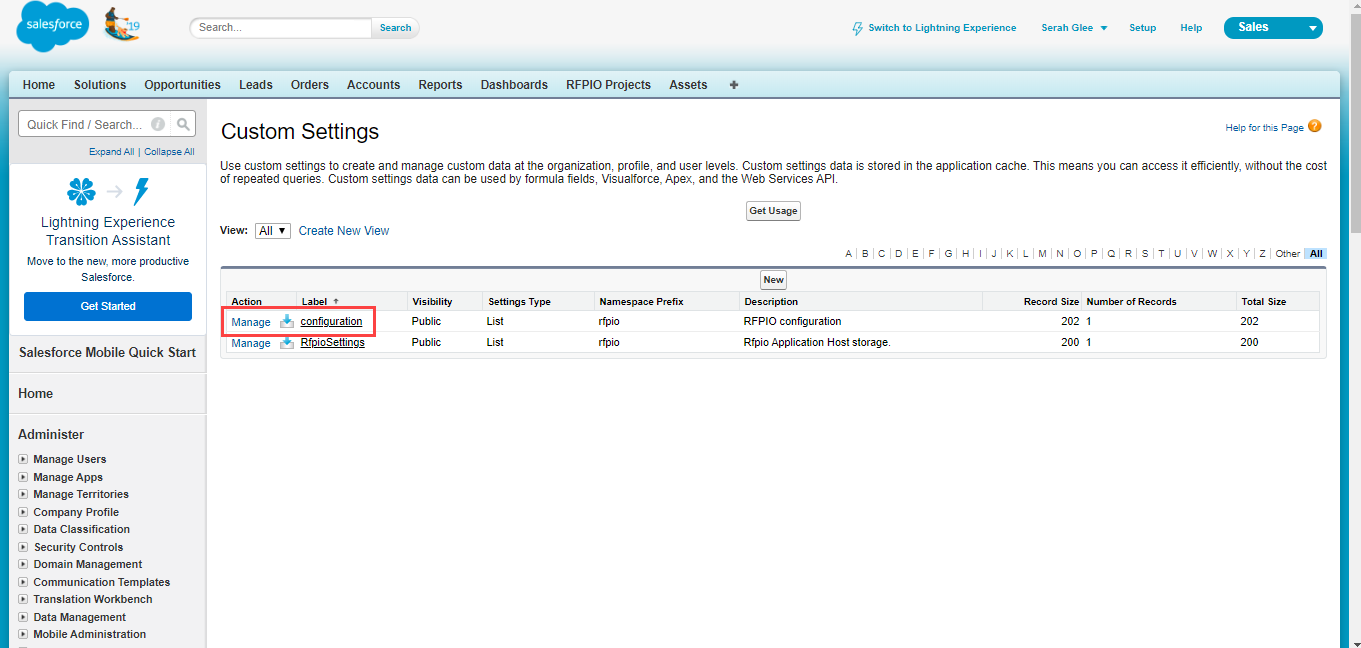 Click Manage associated with configuration. The Custom Setting Configuration page will be displayed.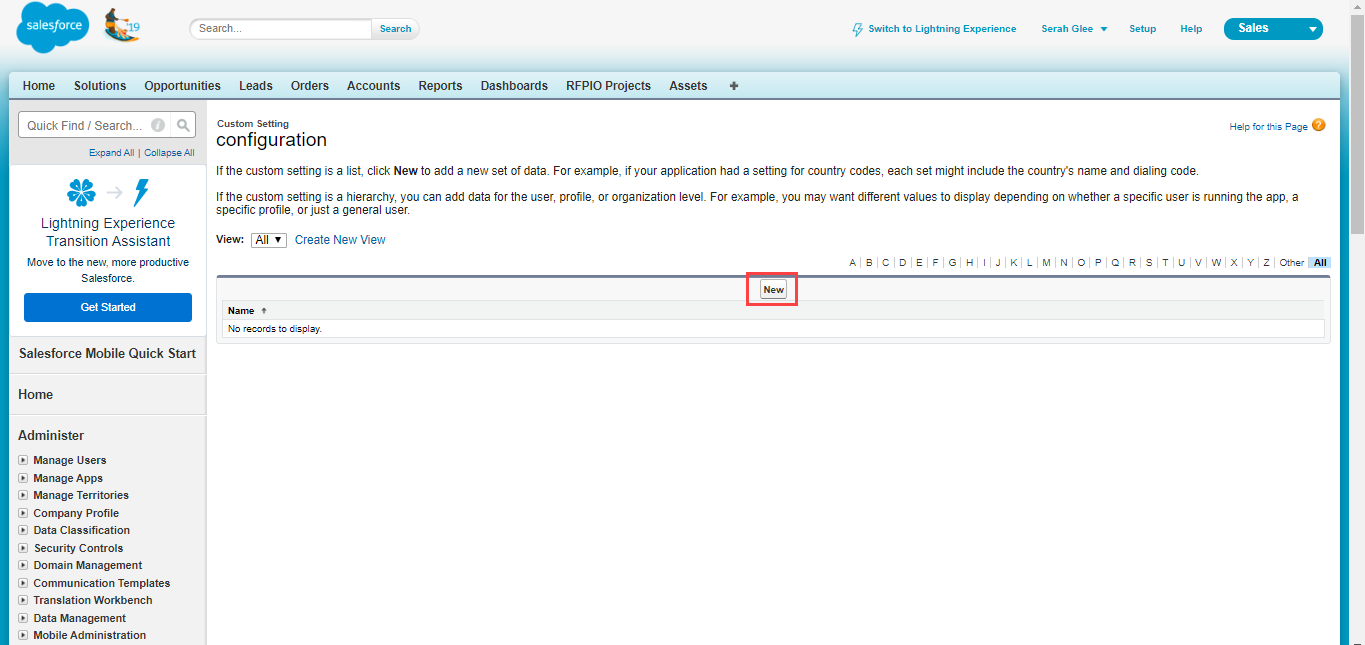 Click New. The configuration Edit page will be displayed as shown below: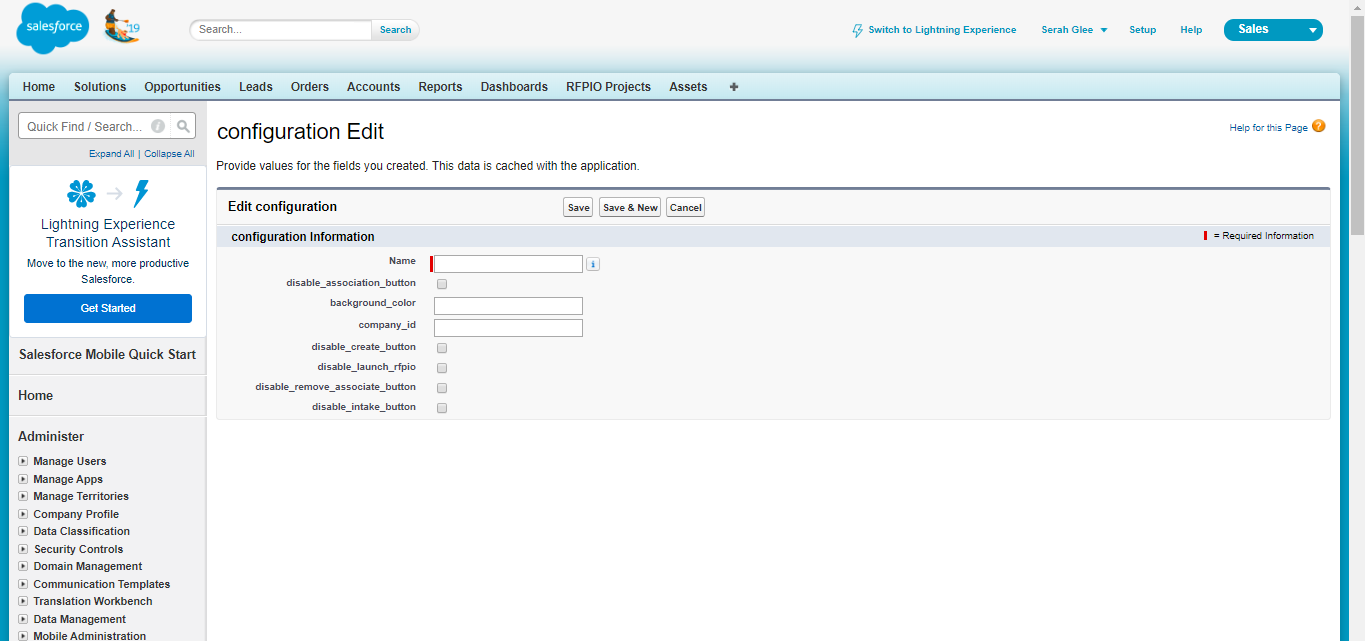 Specify the name, for example: Hide buttons. Specify the ID of the company for which button customization is done.
To disable association button, select disable_association_button.
To disable create button, select disable_create_button.
To disable RFPIO lunch button, select disable_launch_rfpio.
To disable remove association button, select disable_remove_association_button.
To disable intake button, select disable_intake_button.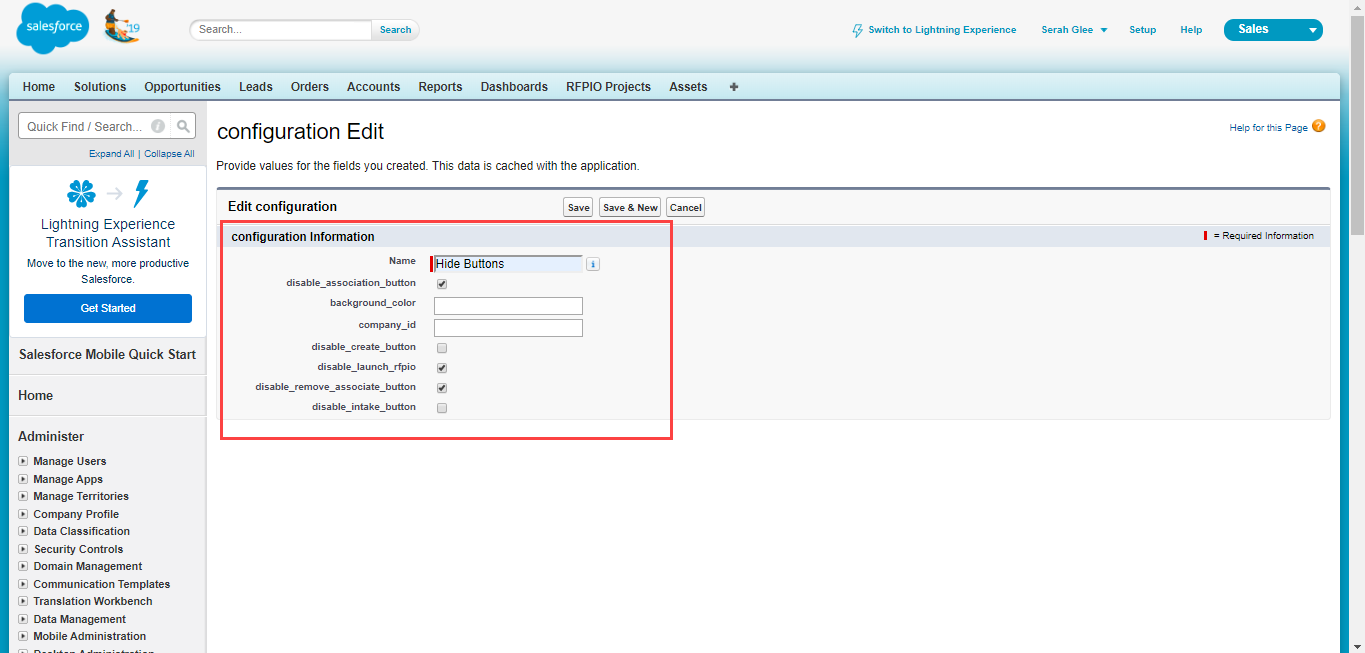 Click Save. The configuration Detail page will be displayed as shown below: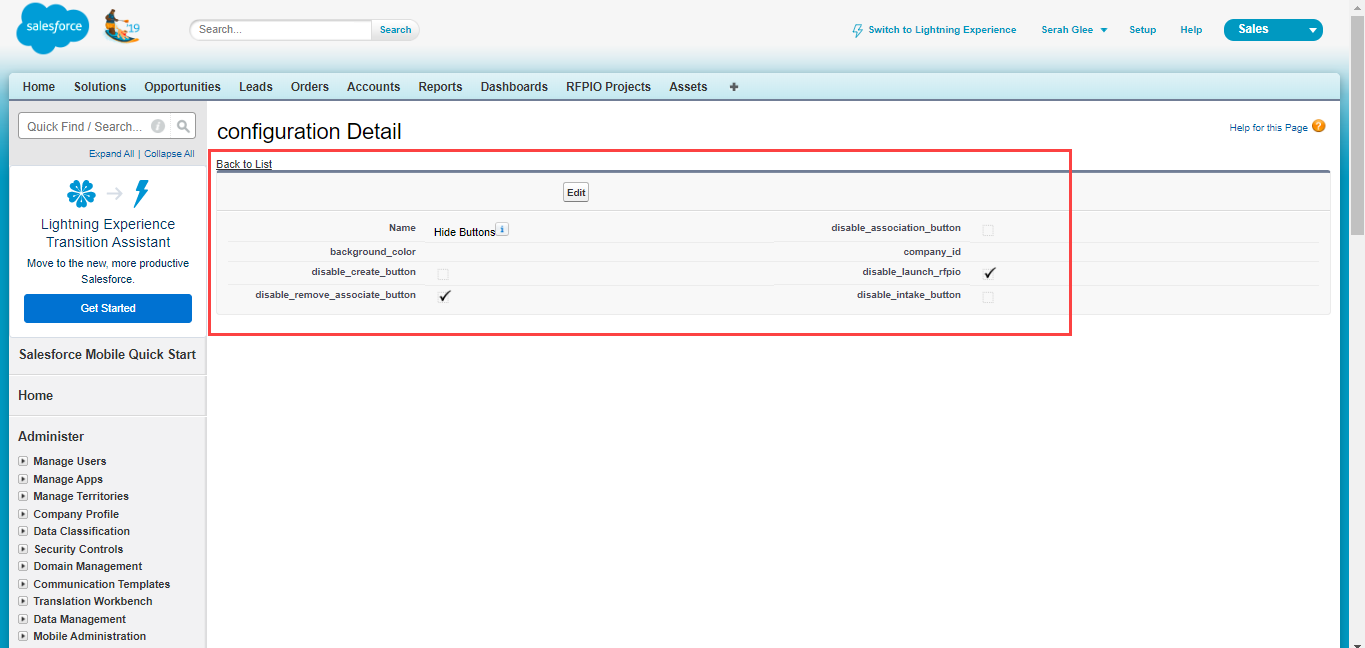 Clicking on the object type will display the RFPIO Projects section with the buttons hidden as shown: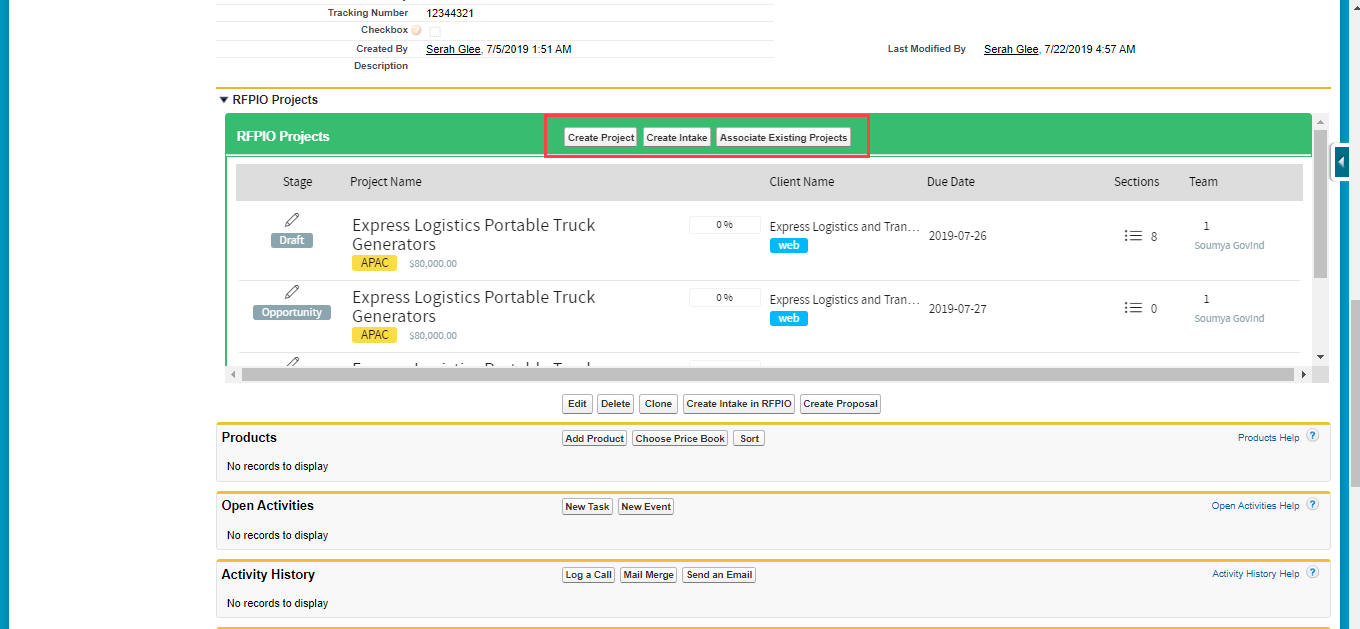 To refer other Salesforce (Classic) documentation, click here.