This document covers the steps involved in installing RFPIO package in Salesforce Lightning version.
Permissions: Users must have the privilege System Administrator in Salesforce and Company Administrator in RFPIO.
To install RFPIO package in Salesforce, you can follow the steps below:
Sign up with the URL: https://developer.salesforce.com/signup.
Click the App Launcher icon from the top left corner and click View All.
The App Launcher page will be displayed:

Click Visit AppExchange. The APP STORE page will be displayed.
Enter RFPIO in Search AppExchange search box and click Enter.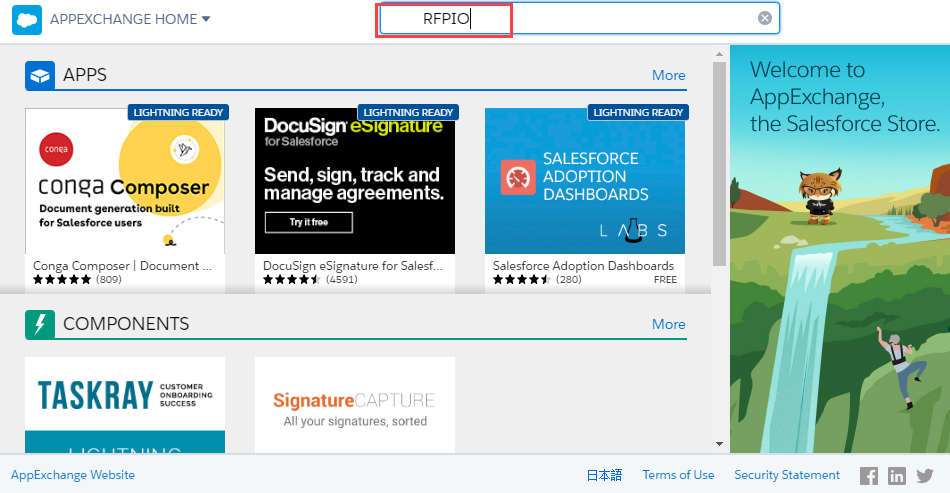 The search results will be displayed as shown below: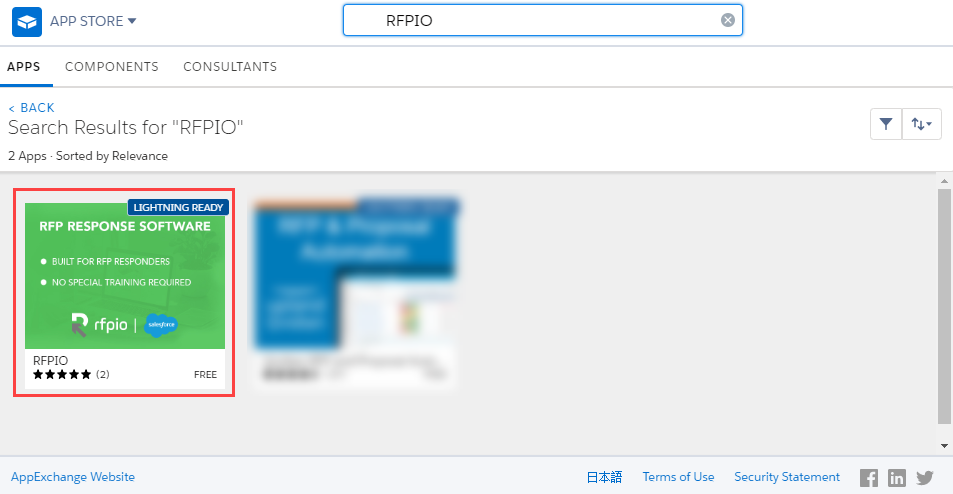 Hover mouse over RFP RESPONSE SOFTWARE and click MORE.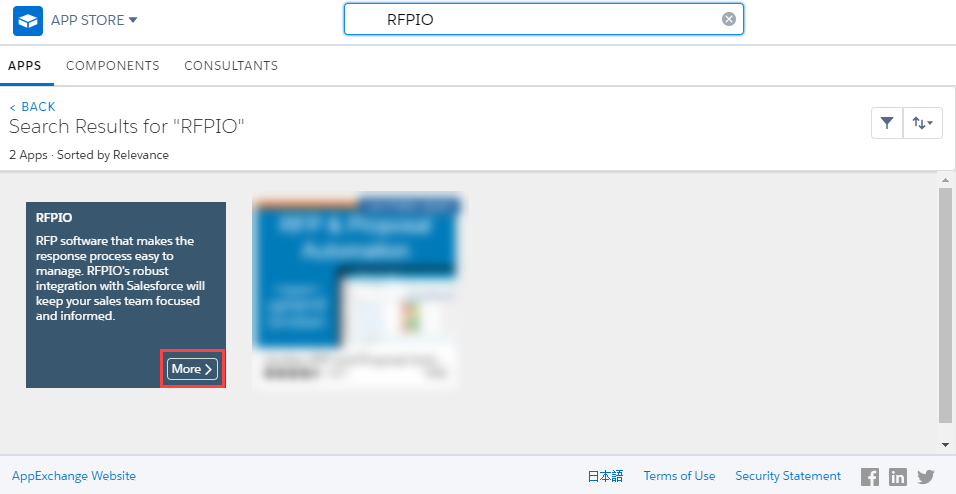 The APP STORE page with RFPIO will be displayed as shown below: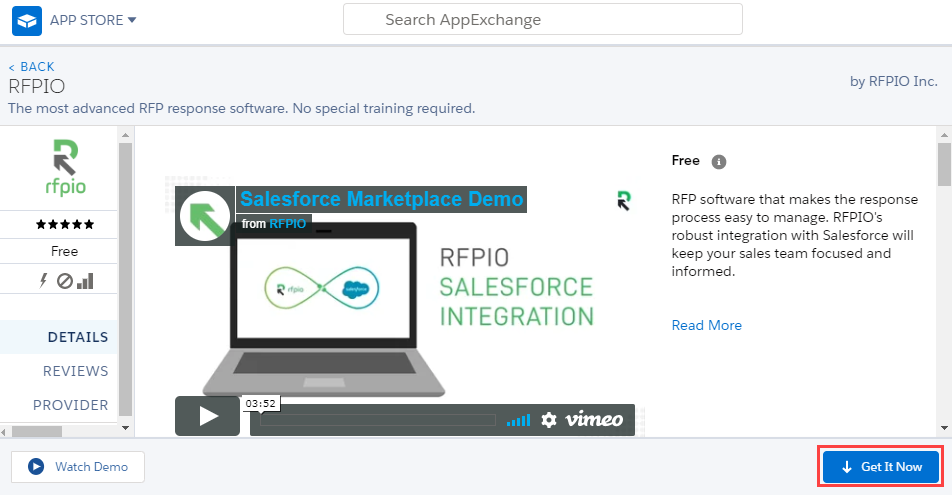 Click Get It Now. The Log In to AppExchange pop-up will be displayed as shown: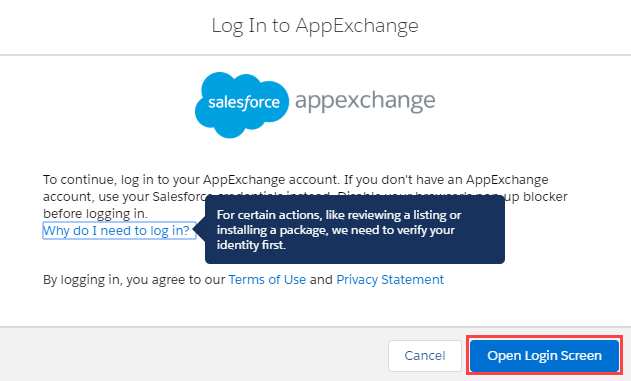 Click Open Login Screen. The Salesforce Allow Access? page will be displayed.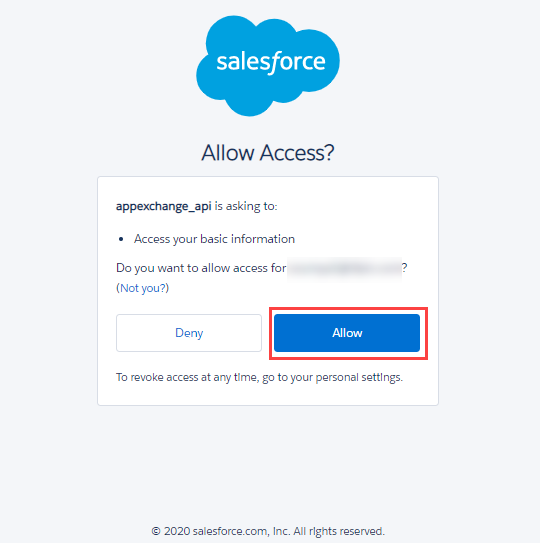 Click Allow.
A pop-up window will be displayed seeking the location where the package has to be installed: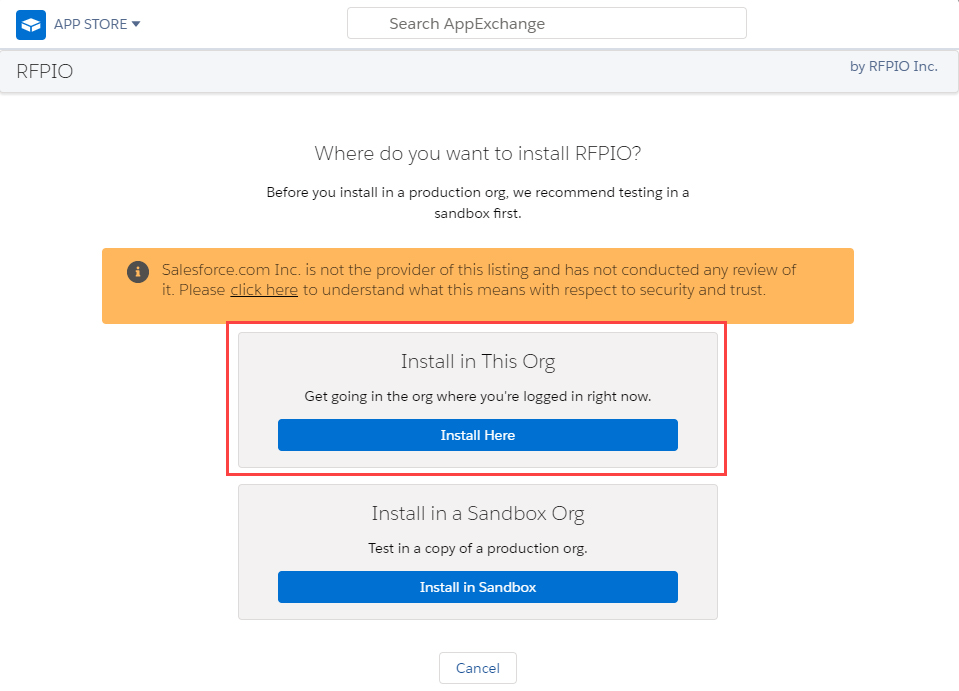 From the Install in This Org section, click Install here. The Confirm Installation Details pop-up will be displayed: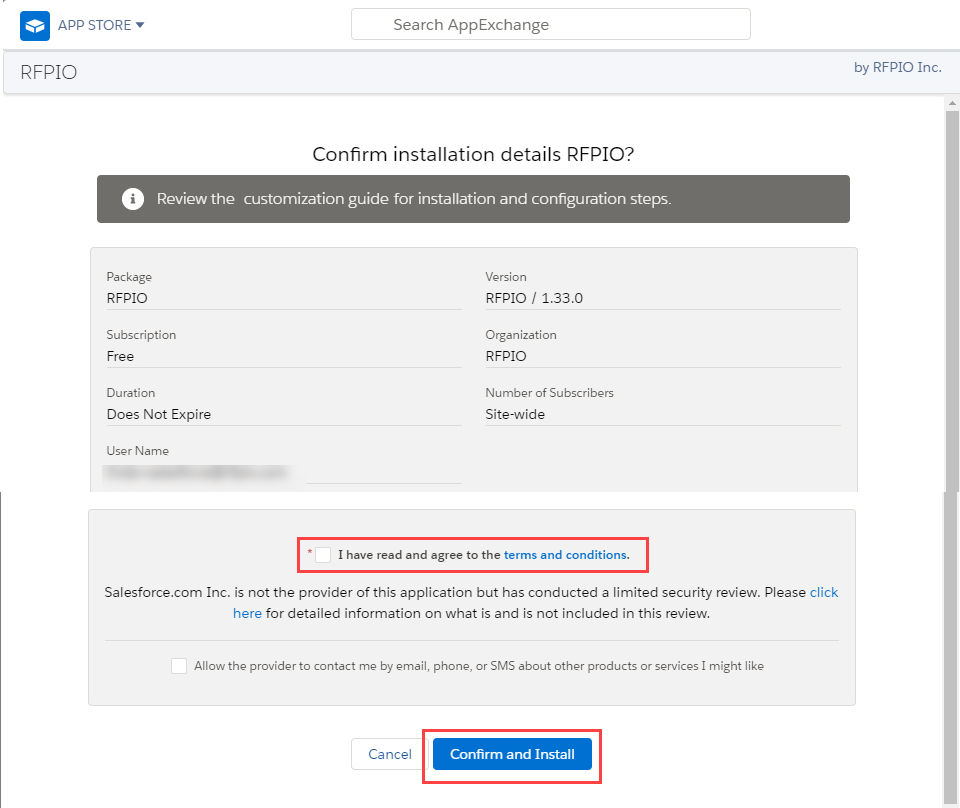 Select the checkbox associated with I have read and agree to the terms and conditions.
Click Confirm and Install.
The Install RFPIO page will be displayed. Select Install for All Users and click Install.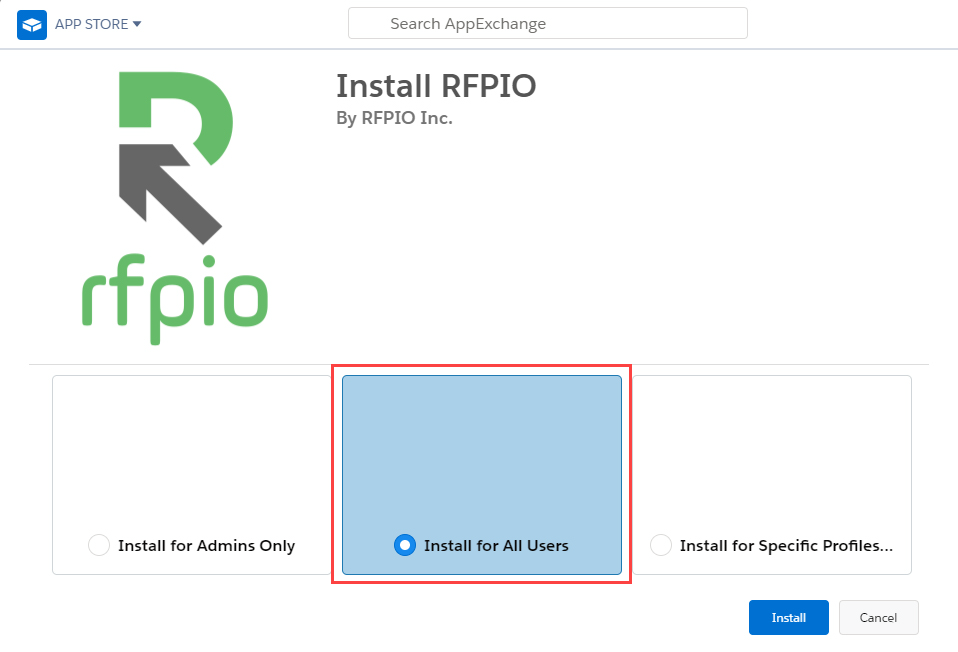 Note: You can make the app available to all users, some users, or only for the admins.
Install for Admins Only

: After installation, if you have Enterprise, Performance, or Developer Edition, you can set the appropriate user and object permissions on custom profiles as needed.

Install for Specific Profiles

: Enables you to choose the usage access for all custom profiles in your organization. You can set each profile to have full access or no access for the new package and all its components.

Install for All Users

: Sets permissions to allow all internal custom profiles to have full access for the app.
The RFP package will be installed into Salesforce and a message will be displayed.
Click Done to complete the installation process.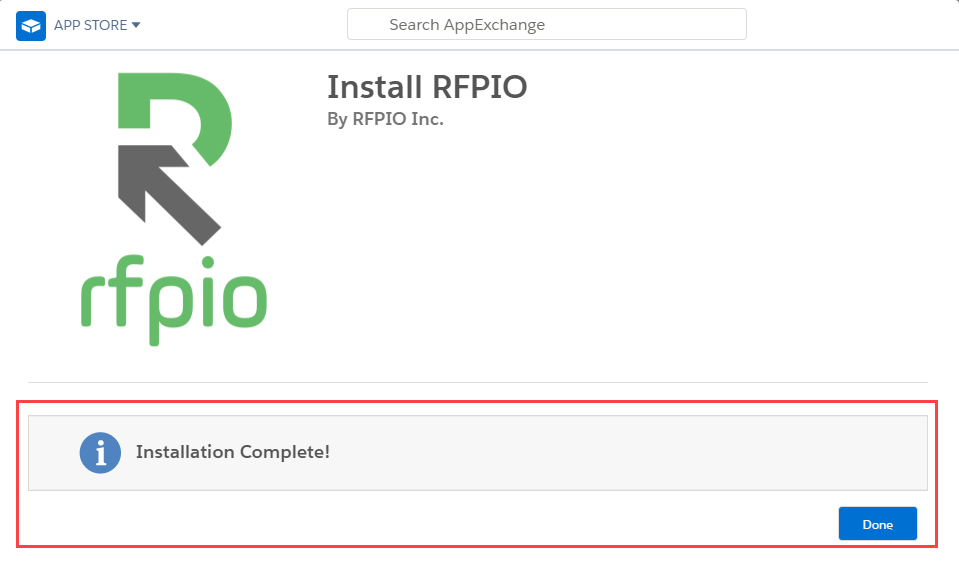 To review other Salesforce (Lightning) documentation, click here.