RFPIO integration with Salesforce enables bi-directional syncing. However, you need to ensure that the accounts remain synced such that any projects created in RFPIO is reflected in Salesforce, and vice-versa.
Permission: Users must have the privilege System Administrator in Salesforce and Company Administrator in RFPIO.
To enable account syncing, you can follow the steps below:
Login to RFPIO.

Click Organization Settings.
Click INTEGRATION, select CRM and then click Configure associated with Salesforce. The Salesforce enabled page will be displayed.
To manually sync the account, you can click the icon.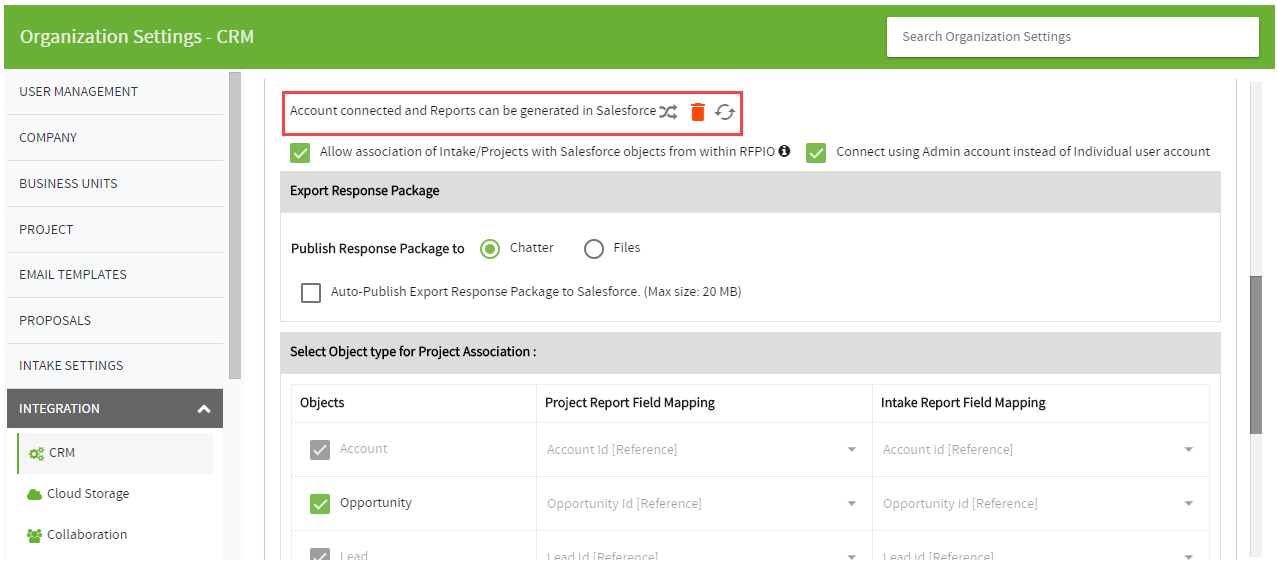 To configure automatic syncing of the account, you can specify the Sync Interval in Hours, Minutes or Days.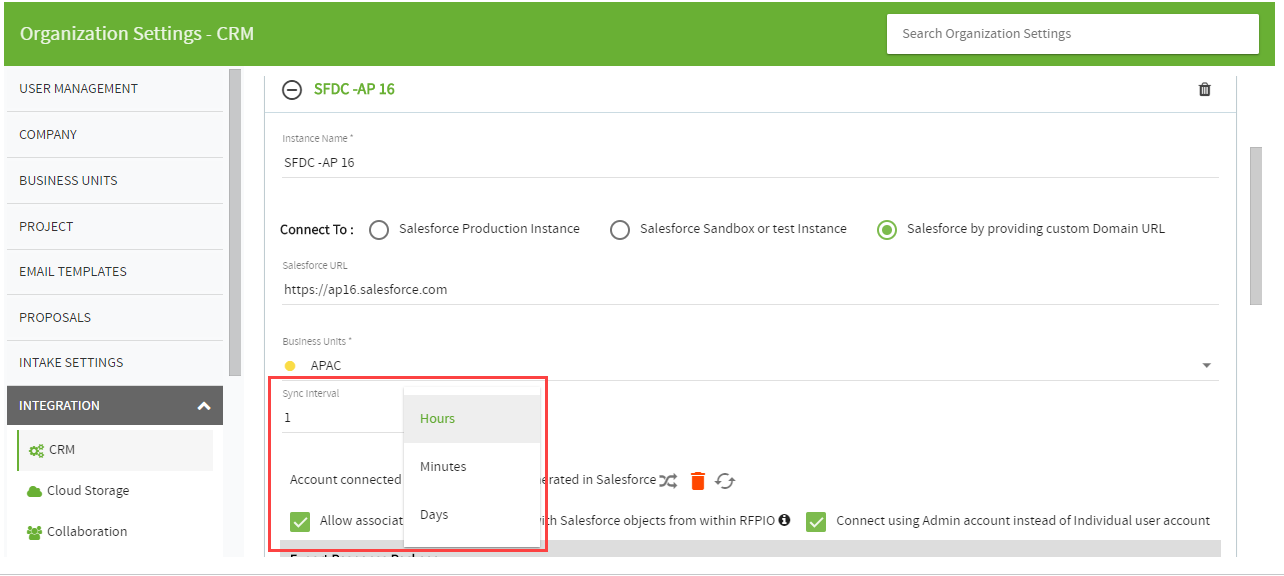 Click SUBMIT to save the settings.
Successfully updating the selections will display a message-Preference Updated.
In addition to account level syncing, you can also perform project level syncing. To perform syncing at project level, you can follow the steps below: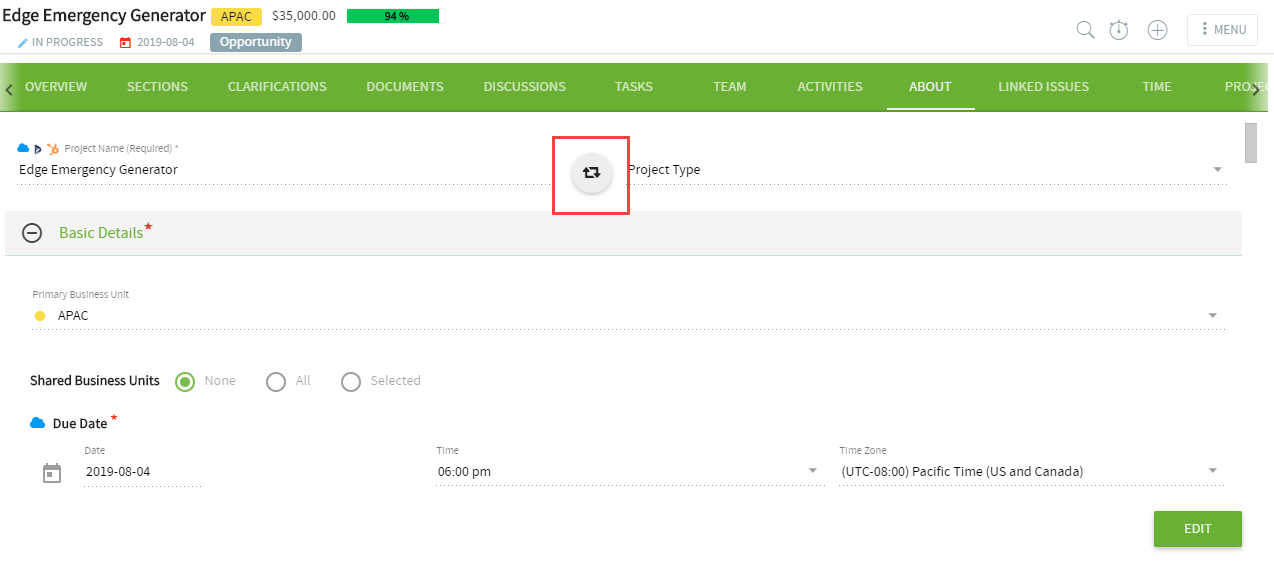 Click ABOUT tab of the project.
Click icon to manually sync data from Salesforce.
To refer to other Salesforce (Classic) documentation, click here.