Salesforce enables you to login using Single Sign On (SSO), if SSO option is enabled for your organization.
Permission: Users must have the privilege System Administrator in Salesforce and Company Administrator in RFPIO.
Enabling SSO
To enable SSO, you can follow the steps below:
From RFPIO Organization Settings > Integration, select Configure associated with Salesforce.
Copy the Company ID.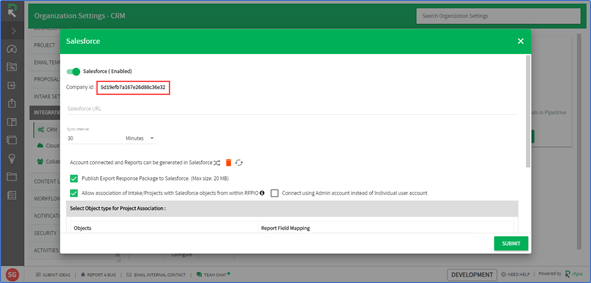 From Salesforce, go to Setup > Build > Develop > Custom Settings.
Click Manage associated with configuration. The Custom Setting Configuration page will be displayed.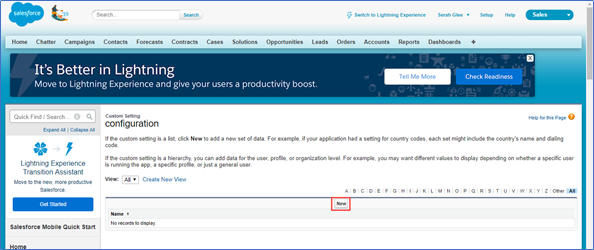 Click New. The configuration Edit page will be displayed as shown below: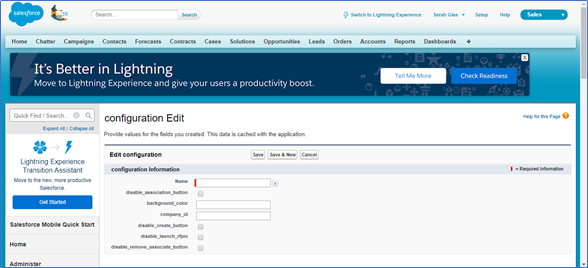 Specify the name, for example:

color

.
Enter the Company ID copied in step 2.
Click Save. SSO will be enabled for the company.
To refer other Salesforce (Classic) documentation, click here.