This document describes the steps involved in updating RFPIO package in Microsoft Dynamics CRM.
Go to Your Account by clicking on the avatar in the bottom left corner.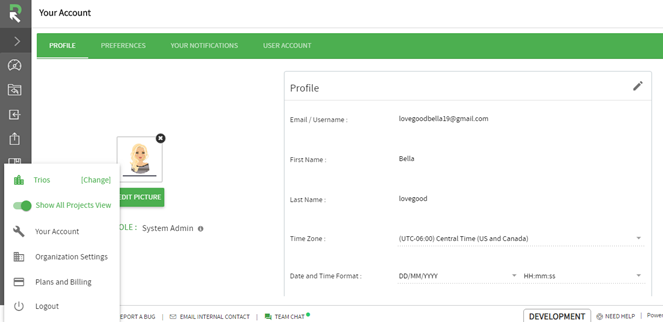 Scroll down to find the updated Dynamics CRM package after Password block and click Download to download the package to your desktop.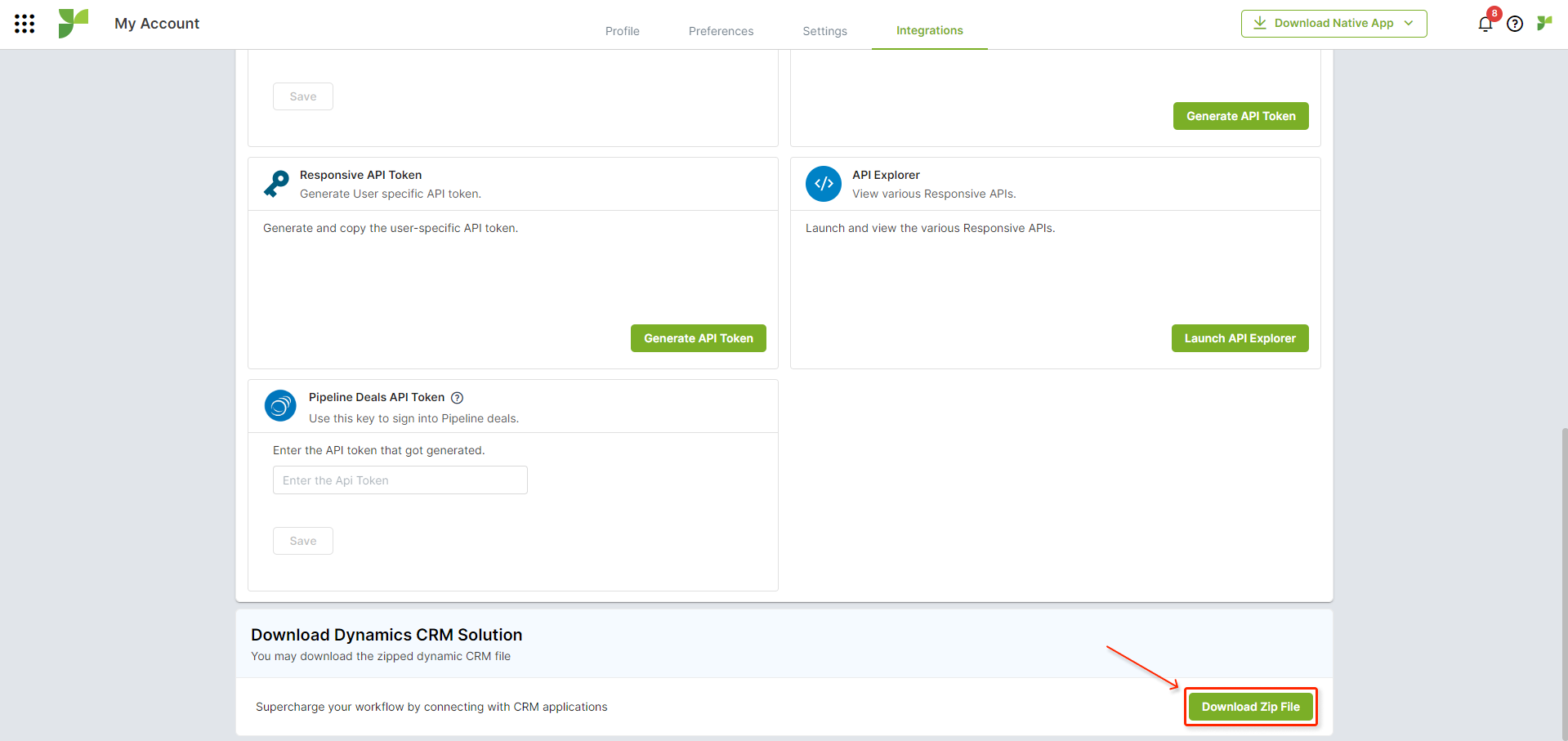 Login to your Dynamics CRM Account and Go to Settings clicking on the icon in the top right corner.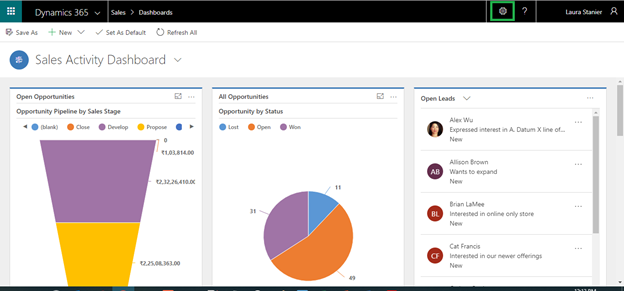 Select Solutions from Settings under the category Customization.

From the Solutions page search for RFPIO and select the checkbox associated with RFPIO.

Click on the import solutions icon from the tool bar.

Click Choose File icon from the pop-up, upload the downloaded package and click Next to continue.
The Solution Information page will be displayed. Click Next to proceed further.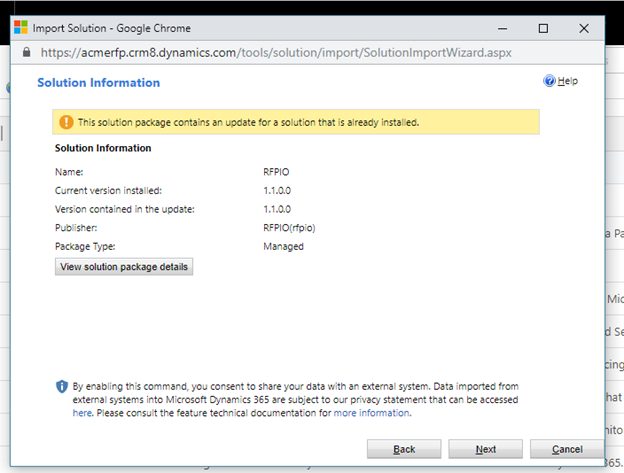 The Import Options page will be displayed. Choose Overwrite customizations from the radio option and click Import.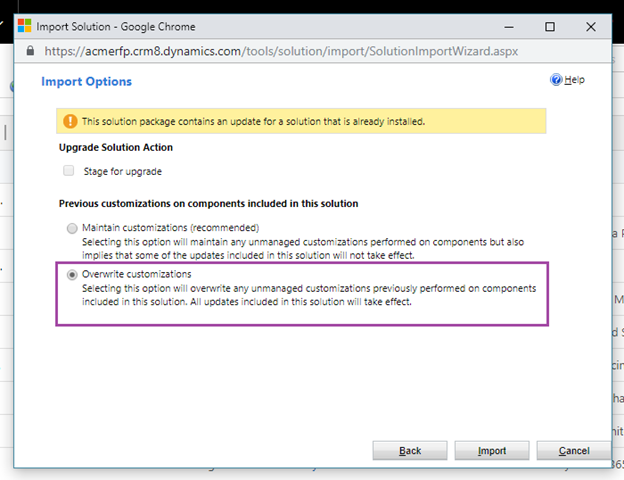 Wait while all changes are updated to the package.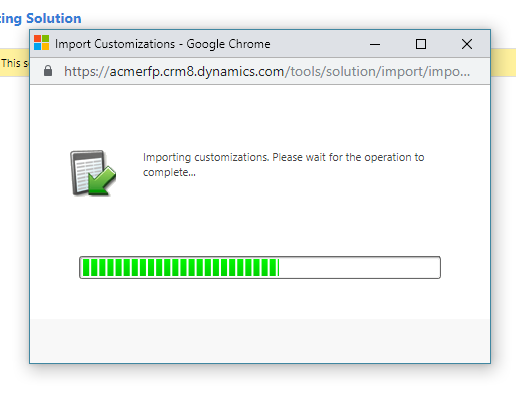 Click close once all changes are done and you are ready to use the RFPIO page with the latest updates.