Note: For an overview of this feature, download the attachment at the end of this article.
Step 1: Installation of the RFPIO APP
Integrating Hubspot CRM with the RFPIO application is a simple process. Please note that you'll need to use the same email address in Hubspot that you use in RFPIO. See steps below:
Go to your Organization Settings to configure Hubspot from the Integrations page.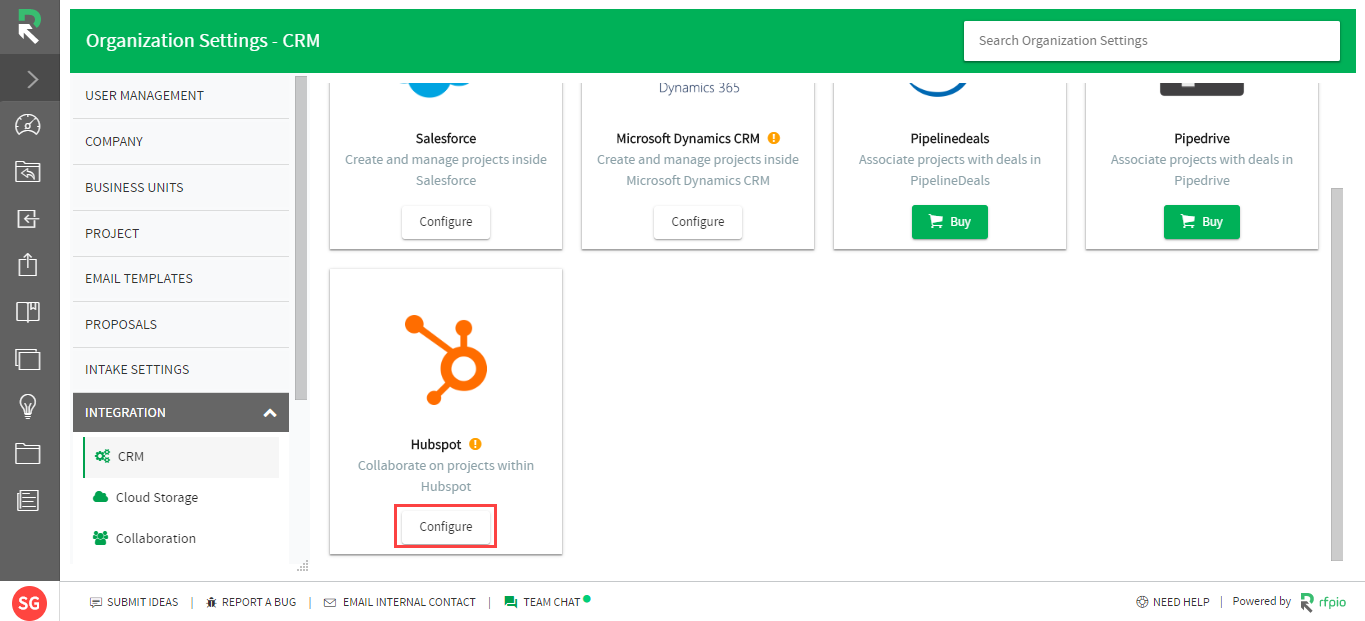 Enable the toggle switch and click SUBMIT.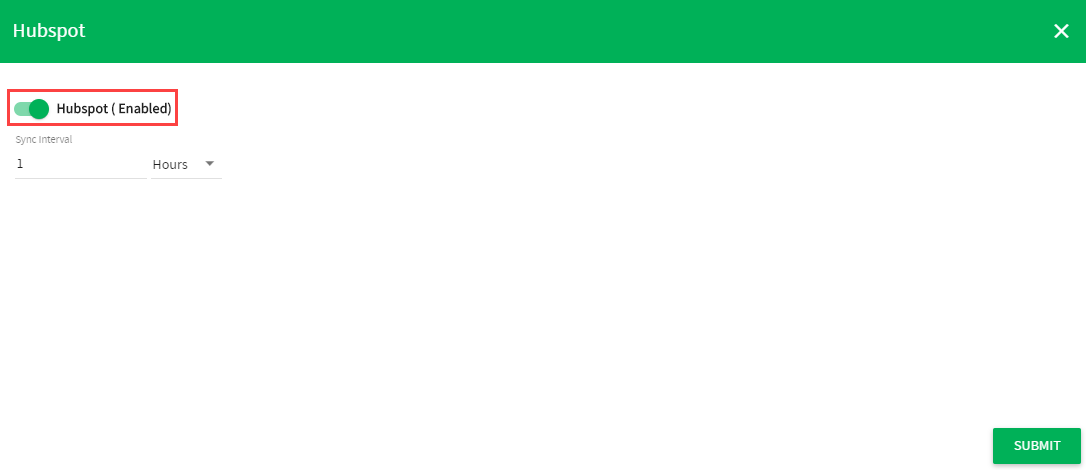 Go to USER ACCOUNT on the Your Account page and click CONNECT TO HUBSPOT.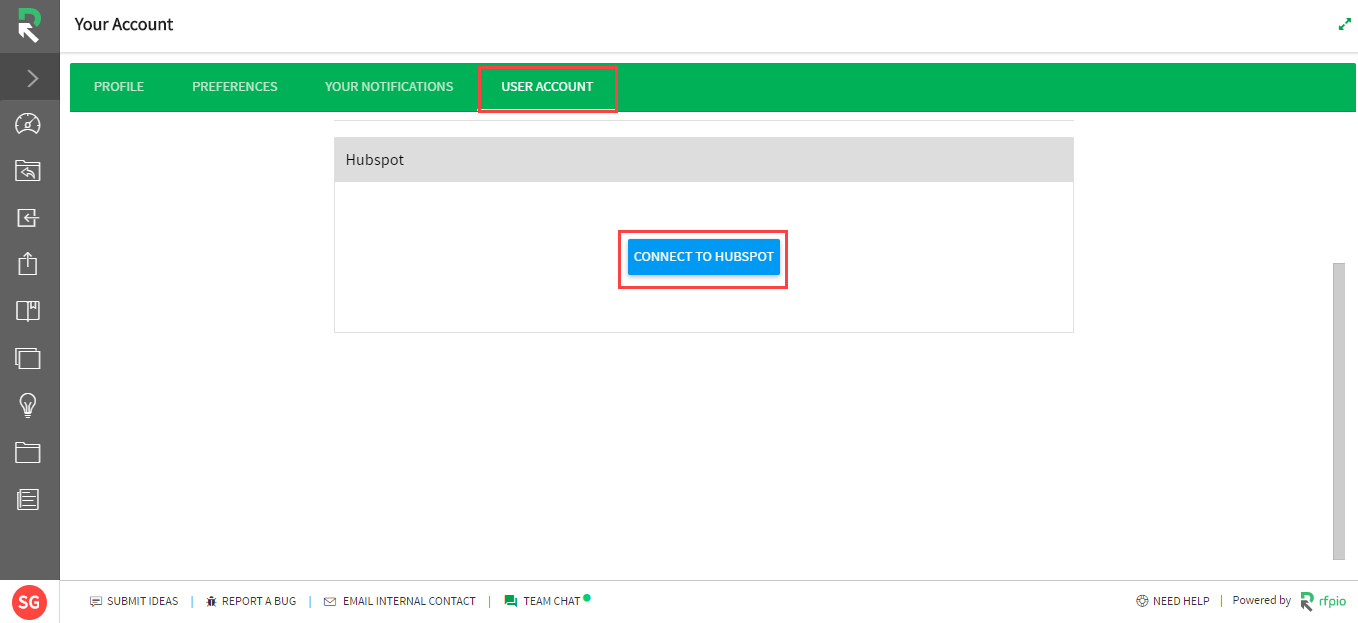 Login with your Hubspot credentials.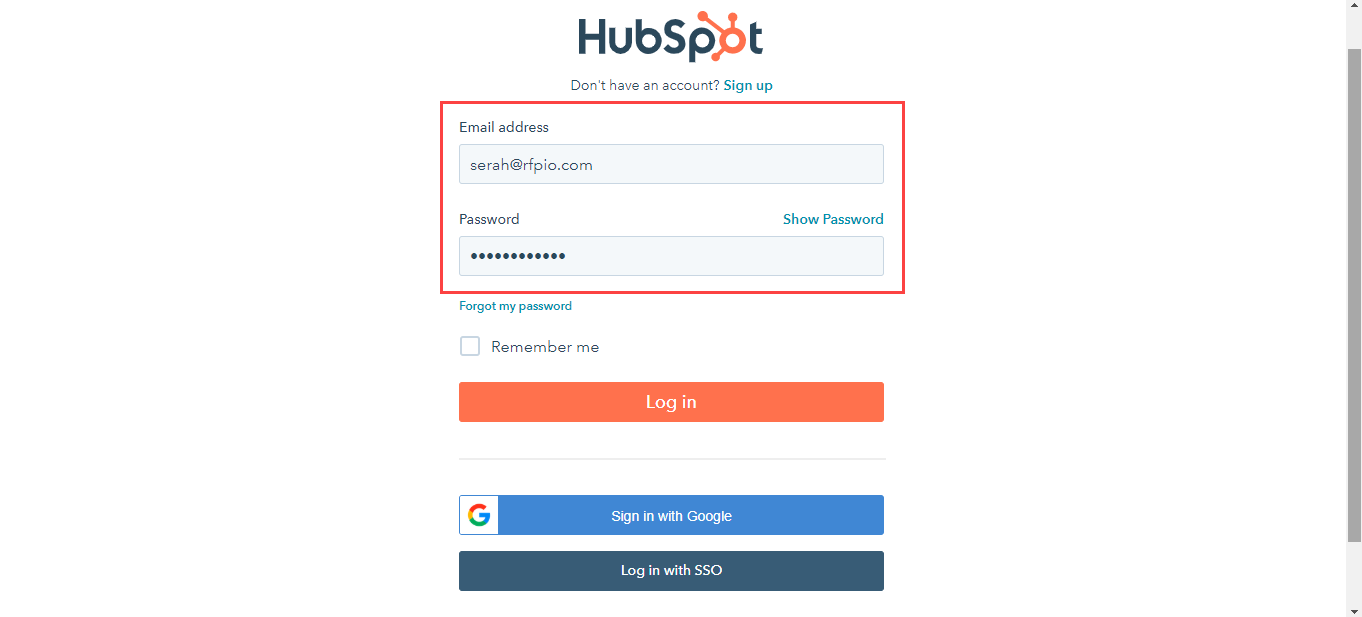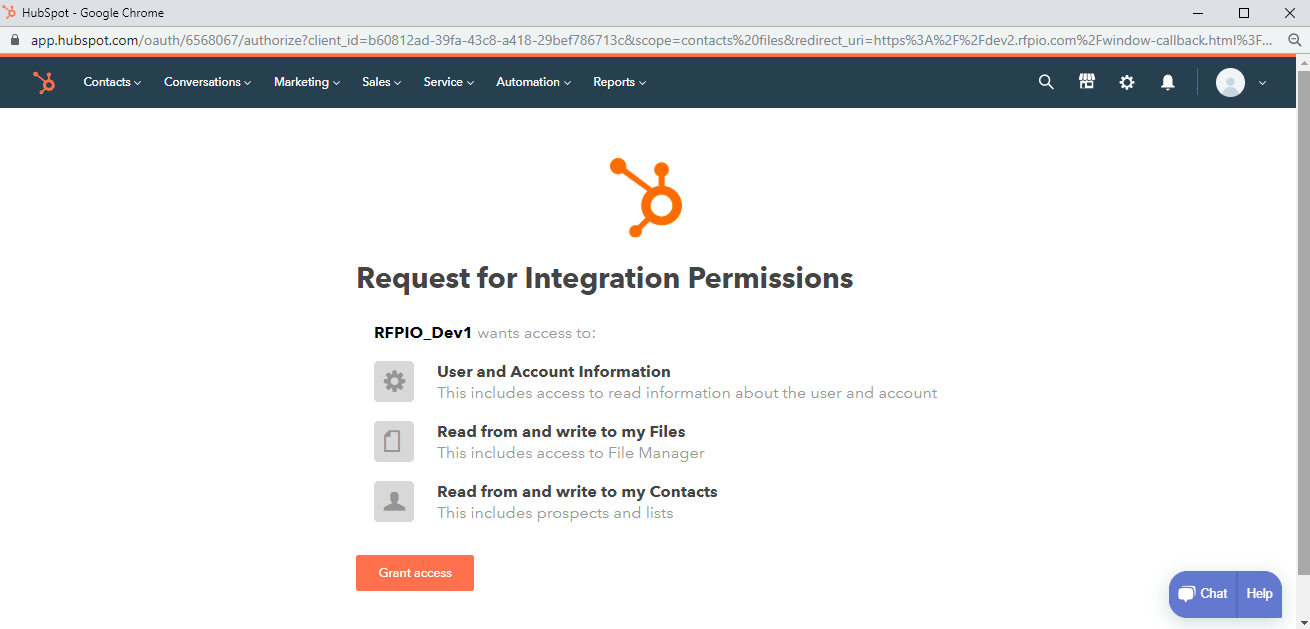 Now RFPIO is integrated with Hubspot.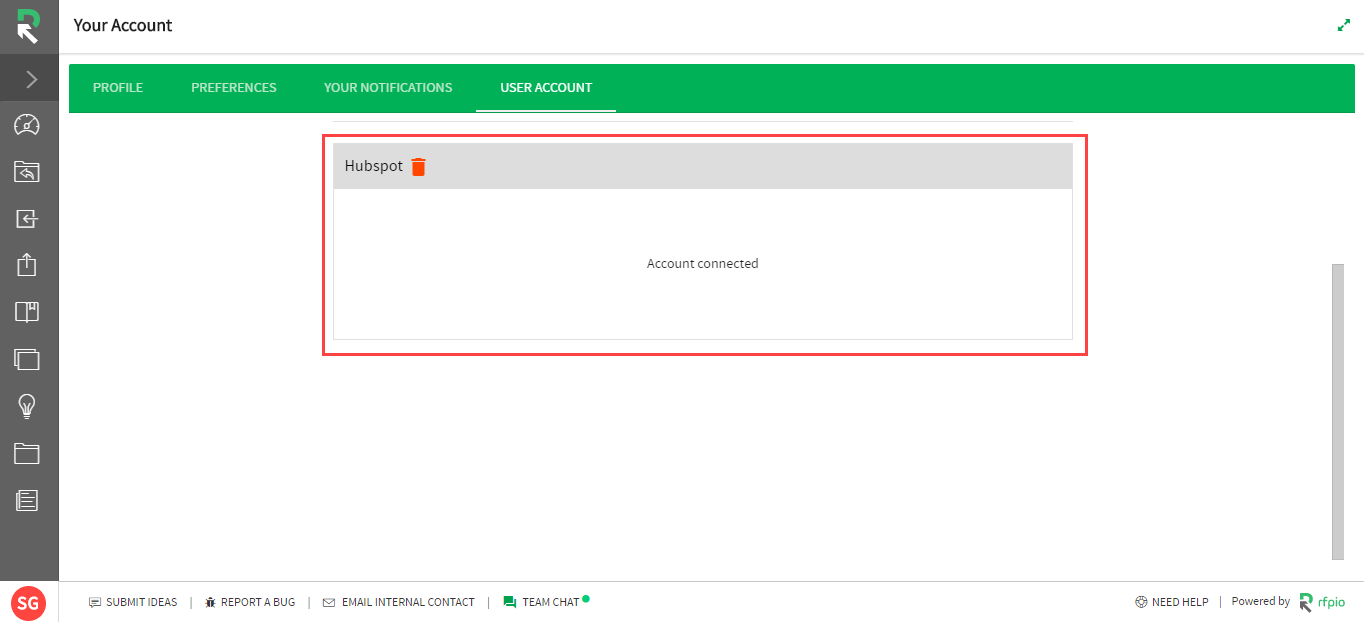 Step 2: Associate Hubspot Deals with your Project
Create Project with your Hubspot deals.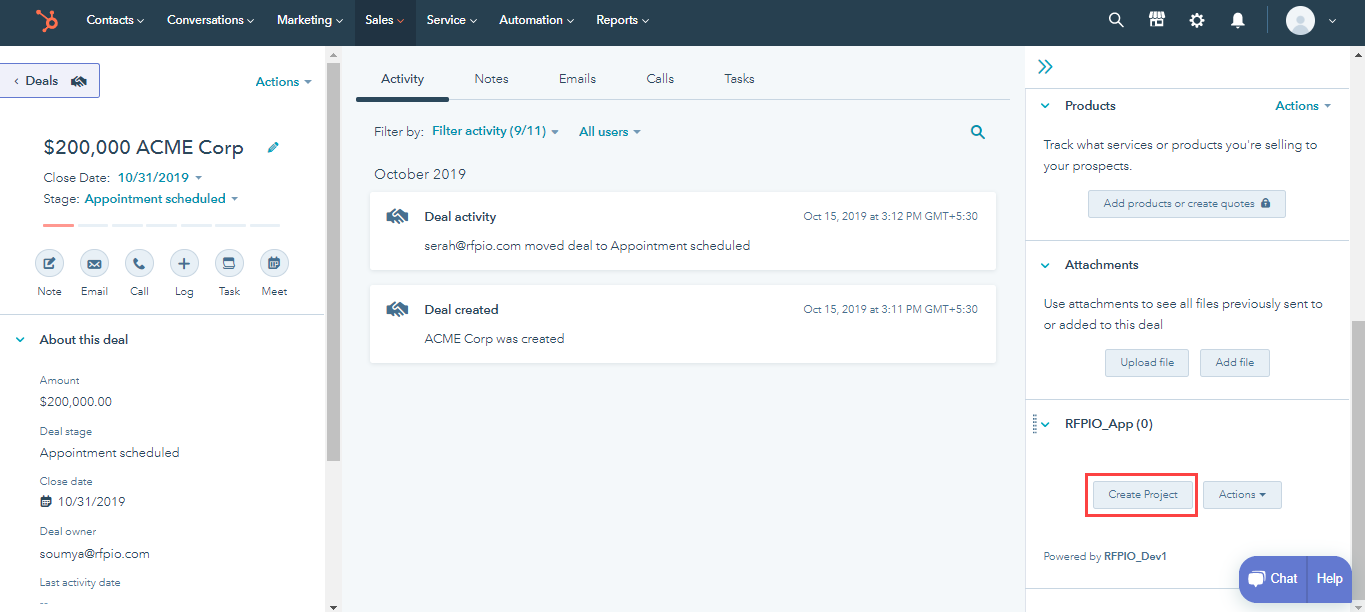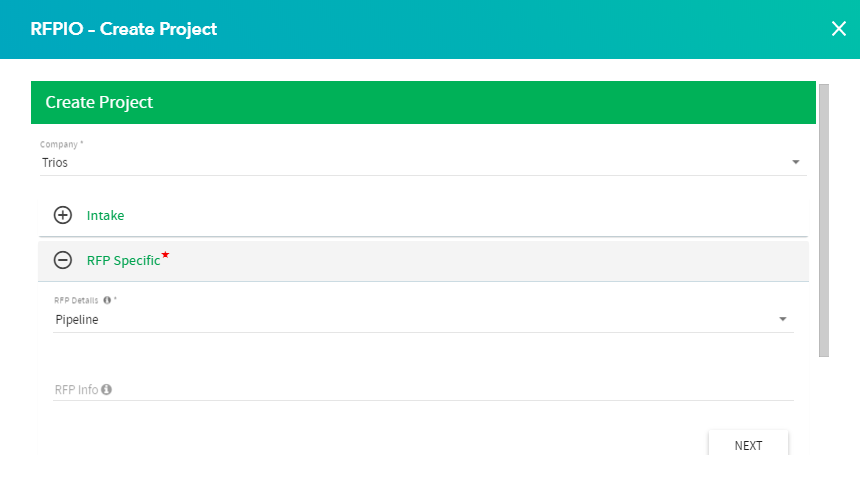 Click Actions to view all associated projects.