When you have installed the RFPIO® LookUp Add in for the products you want to use, you must sign in to connect your content in RFPIO.
This is not necessary when using RFPIO LookUp with Google Chrome or Microsoft Edge.
Note: LookUp is an add-on feature and must be enabled by RFPIO staff. Please contact your account manager, or accountmanagers@rfpio.com, if you would like to enable it.
To connect to RFPIO LookUp, click the icon in the ribbon.

You can connect to RFPIO by entering your email address and password.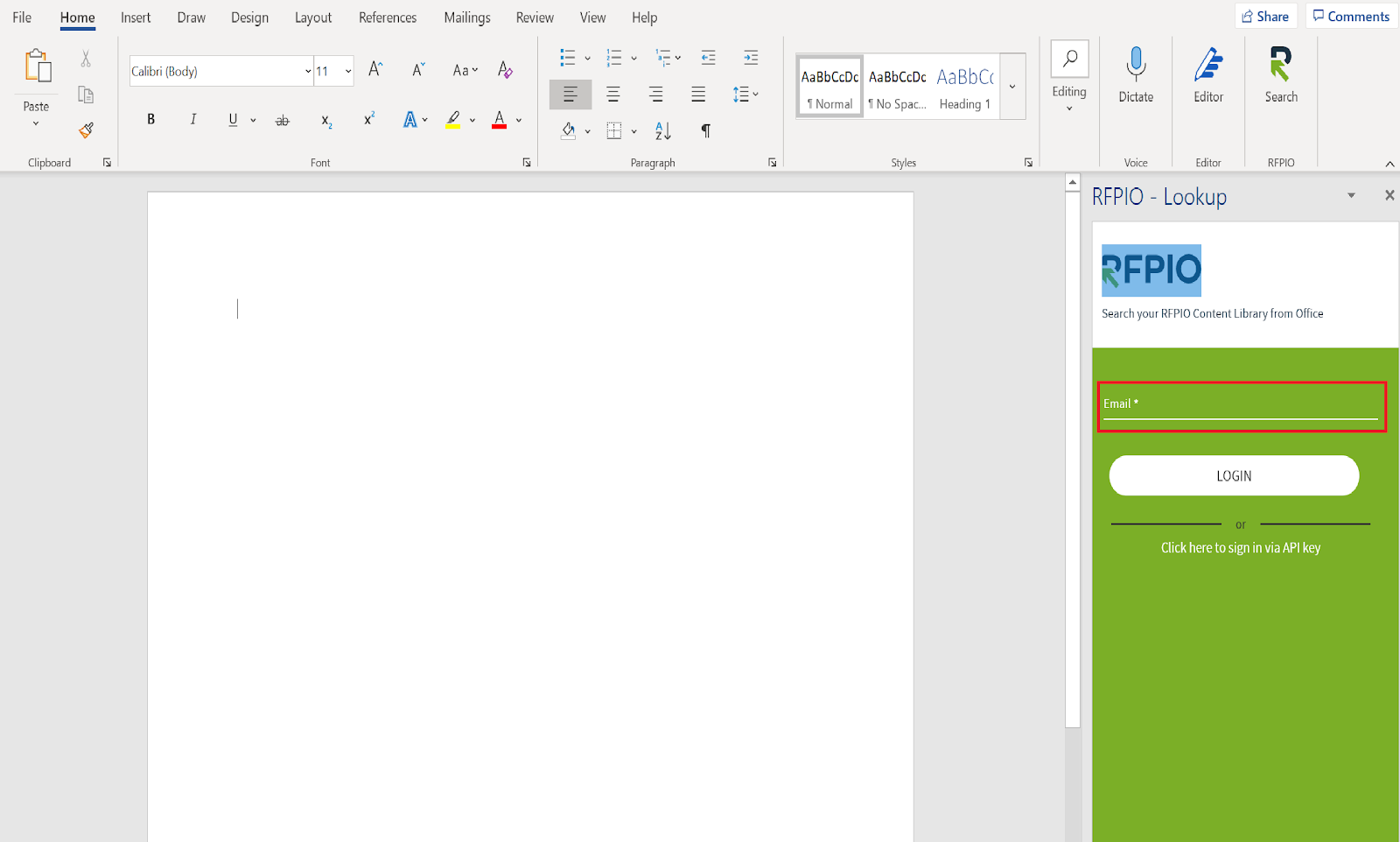 You can also sign in using an API key:
Log in to RFPIO and select your profile icon at the bottom left of the screen. Select Your Account from the menu.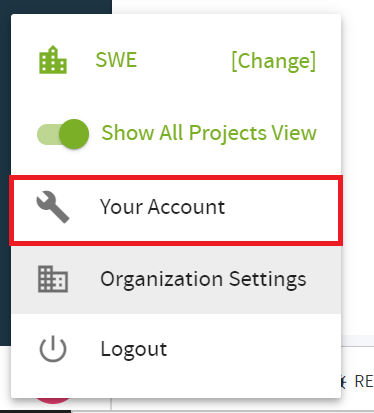 Click the User Account tab at the top of the page. Find the MS Add in API Token setting, and then click Generate API Token.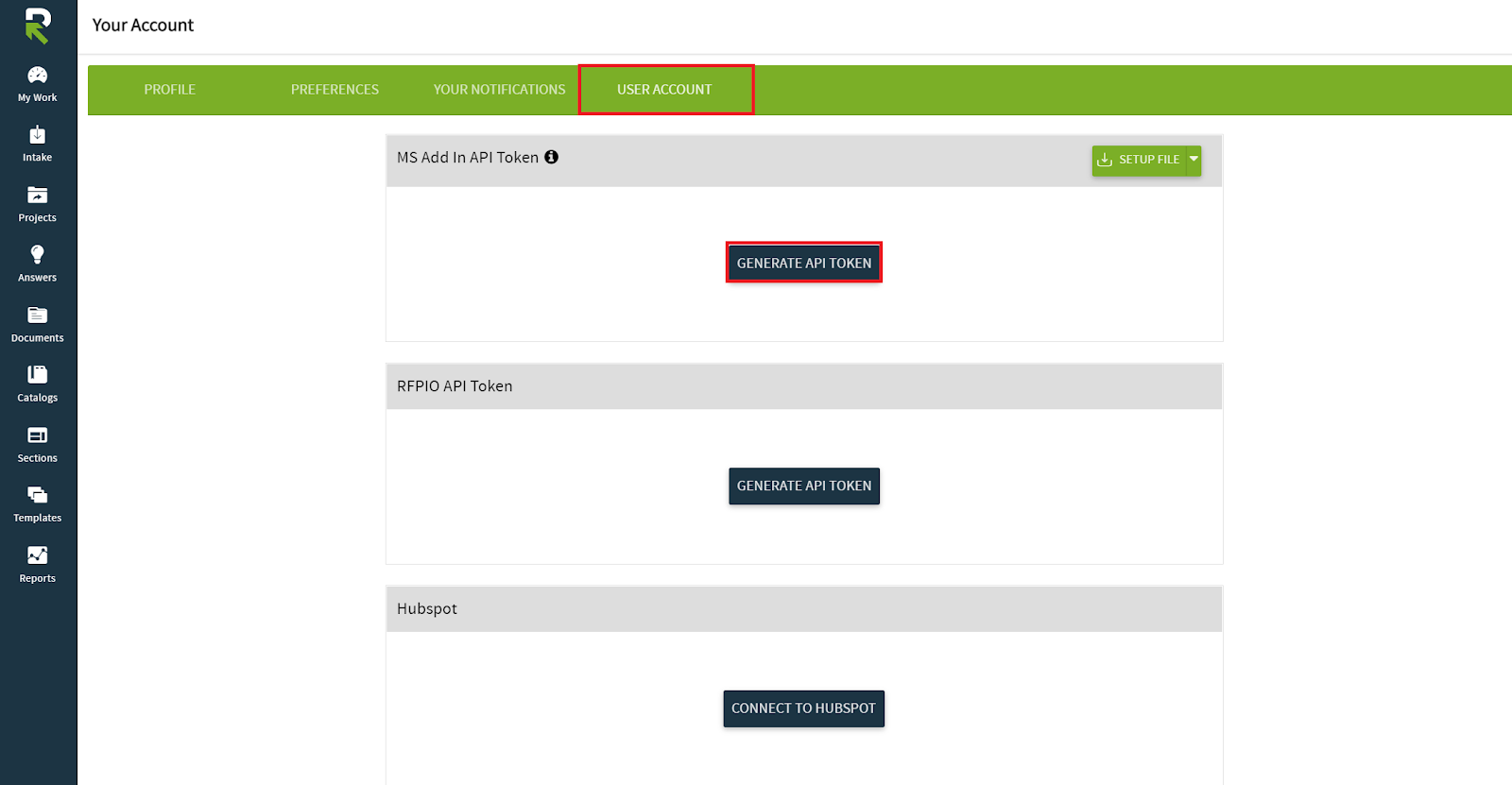 Click the Copy icon to copy the API token.
Note: The token will be displayed only once. If you leave this page without copying it, the token cannot be retrieved again. Also, the token can only be used for one session. After you log out of RFPIO, you must generate a new token to sign in again.

Navigate back to the RFPIO Lookup sign in screen. Click the link to sign in via API key.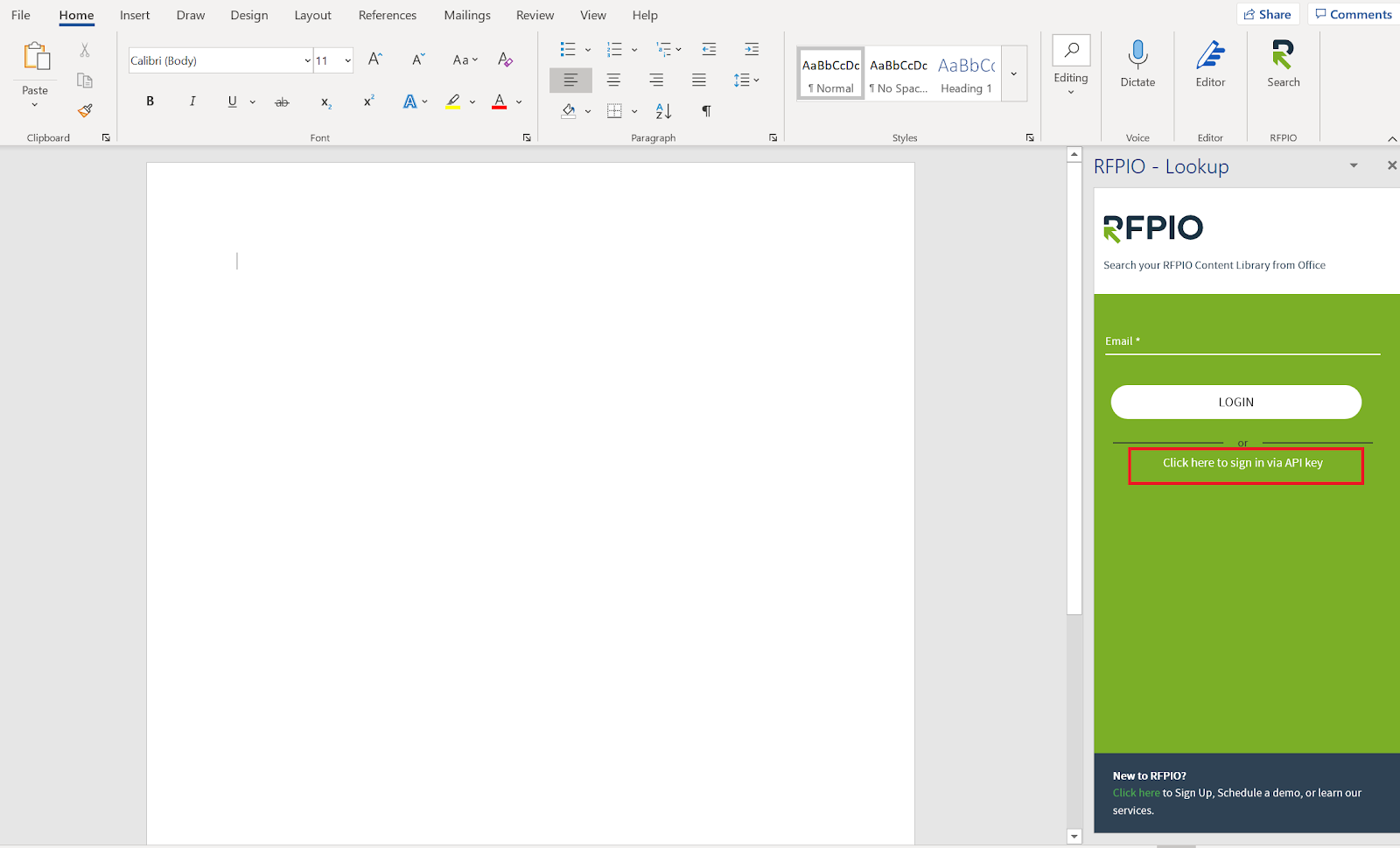 Paste the token you copied into the API Key field and click Connect with RFPIO

.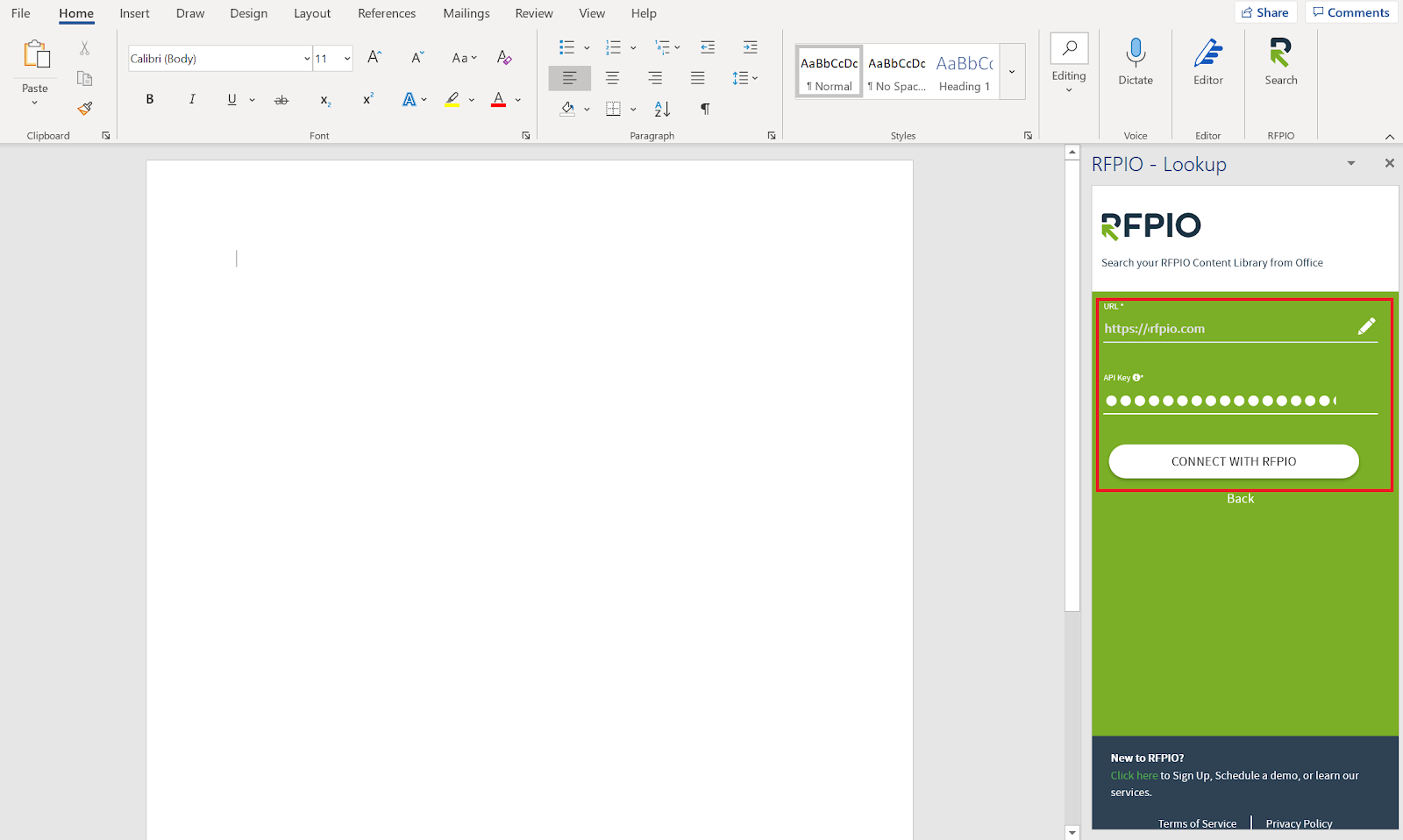 Note: Make sure the URL is correct for your instance. Click the pencil icon to change it from the default value.