Overview
When answering questions, sometimes the ability to reference another attachment can be very helpful. When a project is completed, the uploaded document will be exported into the zip file.
Attaching Documents to Q&A Pairs in the Content Library
To attach a document, perform the following steps:
Click the edit icon.



Click Attach Files.



Click and drag a document from your computer, or select a repository and navigate to the file you want to attach. Click Document Library to attach a file from your Responsive's Content Library.



Select the files you want and click Attach.
If you choose the Responsive Document Library, you will be prompted to select the files you want. The List View is displayed by default.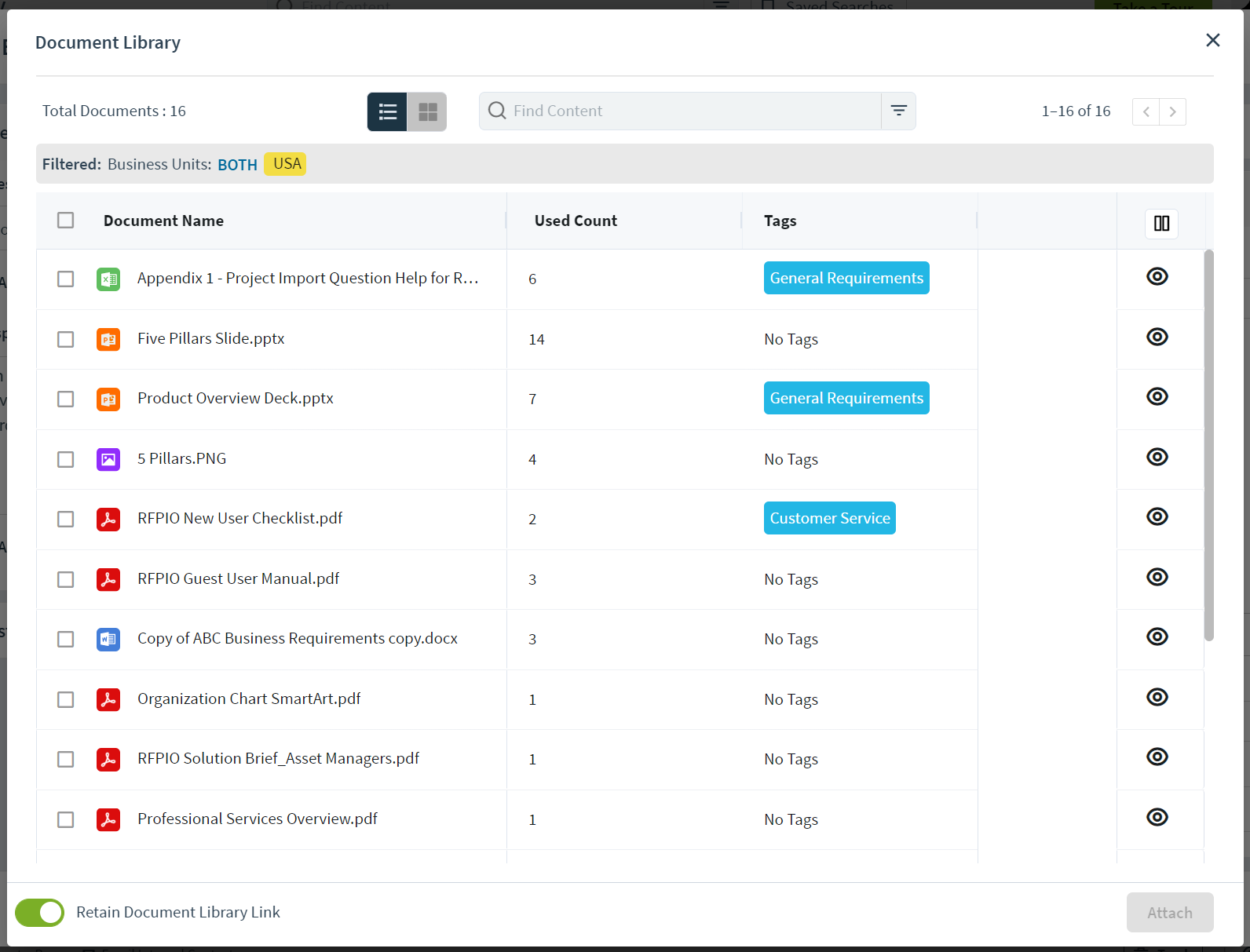 Click Thumbnail View to see the files with their thumbnails.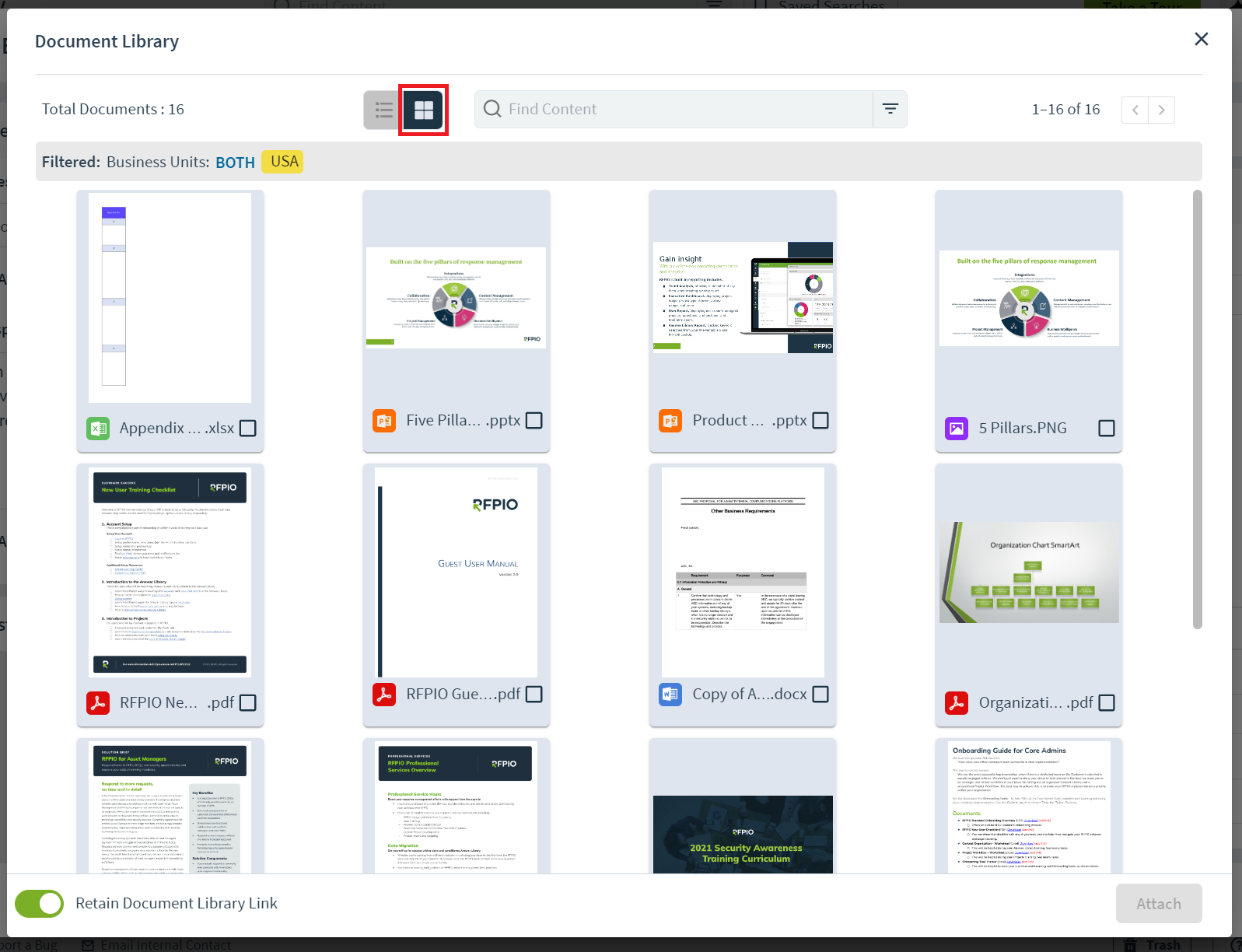 Select the files you want to attach and click Attach.
Note: The Retain Document Library Link is enabled by default. If the files are updated in the Content Library, the updates will be included. If you disable the toggle, the attached files will not be updated if the original files are changed.